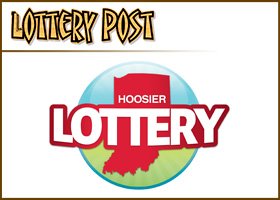 Includes video report
INDIANAPOLIS, Ind. — Less than a week after an Indiana TV station broke the story that the Hoosier Lottery overpaid for new offices, lottery officials are making some changes. In a news conference Wednesday lottery officials admitted mistakes were made.
The Hoosier Lottery admits it did not follow state rules when it moved into a new multi-million dollar headquarters on Meridian Street.
The WTHR segment called "13 Investigates" first exposed the lottery's fancy new offices and that investigation is now prompting change. Lottery officials admit they overspent in decorating their new offices, and now they plan to get rid of some of the most costly amenities.
Last week 13 Investigates recorded video inside the lottery offices for the very first time, showing the lottery's many conference rooms filled with brand new furniture, a massive break room with $800 bar stools and flat screen TVs, and even a workout room worth brand new state-of-art equipment costing more than $25,000.
The lottery commission and the lottery director met with reporters to say they made an error in judgment by not closely watching their expenses. Lottery officials say they did not follow rules set by the Department of Administration and as a result, the entire workout room is being closed down.
"It was an error in judgment and we'll take the necessary actions to get that back into compliance. We're talking specifically about the workout room. We'll either find other places to use that equipment or we'll sell that equipment. We'll find an appropriate use for that space," said William Zielke, Hoosier Lottery Commission chairman.
Zielke says he wasn't even aware of some of the costly purchases made for the new offices until he saw them on television.
He says every purchase related to the move will now be scrutinized closely, something that commissioners admit had not been happening. Who's responsible for all the elaborate amenities that ran up the bills for the new headquarters?
"The decision to make those purchases were made by Kathryn Densborn [the lottery's director] and/or her staff," said Zielke.
Earlier this month, Densborn proudly showed 13 Investigates around the new headquarters. Wednesday, she looked much more serious as she answered questions about a workout gym that is being shut down and other costly purchases she made for the lottery's new offices.
"Would you say this was an error in judgment?" she was asked.
"Well, sure. I think I would. We're here today to say we're gonna fix," said Densborn.