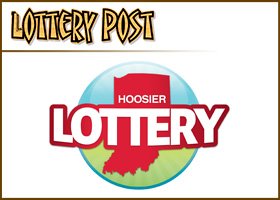 INDIANAPOLIS, Ind. — Hoosier Lottery Director Kathryn Densborn stepped down Friday after coming under fire for moving the lottery to a posh new headquarters in Indianapolis.
Gov. Mitch Daniels said in a statement he accepted her resignation, which was effective Friday.
Densborn came under fire last week following reports of lavish spending on the move from Pan Am Plaza to a 35,000-square-foot office on Meridian Street.
(See Hoosier Lottery admits new office too lavish, Lottery Post, Oct. 6, 2011.)
Lottery officials said some of the spending, including a new workout gym that cost more than $25,000, didn't comply with Department of Administration standards. Hoosier Lottery Chairman William Zielke said the exercise equipment would be sold and the space would be used another way.
Densborn acknowledged at a news conference that some of the purchases may have shown poor judgment.
Daniels said an interim director would be appointed early next week to run day-to-day operations at the lottery until a replacement can be named. The Department of Administration will continue to review the lottery's compliance, he said.
Indiana Democratic Party Chairman Dan Parker, who called for Densborn's resignation last week, said her departure was part of a pattern of problems at the lottery under the Daniels administration. He noted the lottery paid $2.8 million in 2009 to settle a race discrimination lawsuit filed by eight black employees fired by Densborn's predecessor, Esther Schneider.
"Mitch Daniels has appointed two Lottery directors. Both cost taxpayers a lot of money and wound up resigning under clouds of scandal. They're part of a growing list of agency heads who've stepped down after making embarrassing, costly mistakes," he said.
While acknowledging the Department of Administration's probe in his statement, Daniels still had praise for Densborn's leadership.
"The lottery's operations under Kathryn's leadership have been solid, and hundreds of millions of dollars have been generated for the state of Indiana. I thank Kathryn for her six years of service at the lottery and in other public service roles," he said.