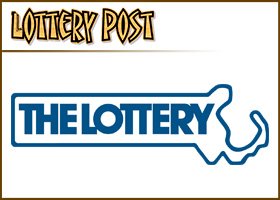 By Todd Northrop
The Massachusetts Lottery today conducted the state's second massive raffle drawing — it's first in more than four years — awarding a $7 million prize, a $1 million prize, and many more other cash prizes.
However good the prizes may be for lottery players, for the state the drawing is bittersweet, since nearly half of the 1 million tickets went unsold.
Lottery officials will hand out more than $10 million in prize money to 1,067 ticket holders even though the game generated ticket sales of only around $10 million.
The complete drawing results for the $10 Million Raffle can be found on Lottery Post's Massachusetts Lottery Results page.
The game offers one top award of $7 million, one $1 million prize, 20 prizes of $50,000, and 1,000 prizes of $1,000. Also, leading up to the main drawing today, nine "Wild Wednesday" drawings were held, each awarding five prizes of $1,000. The Wild Wednesday drawings started Nov. 2, 2011, and the last was held on Dec. 28, 2011. Any raffle tickets purchased prior to the Wednesday drawing was eligible to win a prize, so tickets purchased early on had the best chances of winning a prize.
Winning raffle ticket holders of the $10 Million Raffle drawn today must claim their prizes by December 31, 2012 at a Lottery regional office. However, winners of a Wild Wednesday bonus drawing have only 30 days from the drawing date to collect those prizes.