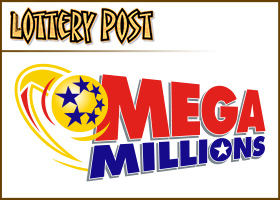 Same jackpot amount won in the same state on two consecutive Tuesdays
By Kate Northrop
In just one week, two Mega Millions lottery jackpots both valued at $31 million were won in Massachusetts.
There's something in the water in Massachusetts, where a lottery player won a $31 million Mega Millions jackpot just one week after another player in the state won a jackpot of the same value.
On Tuesday, Jan. 24, one ticket won the $31 million jackpot in the multi-state Mega Millions game with the winning numbers 33, 41, 47, 50, 62, and Mega Ball 20. On the following Tuesday, Jan. 31, yet another Massachusetts player was the only ticketholder in the country to do the same. The winning numbers for that drawing were 7, 9, 18, 29, and 39, with Mega Ball 13.
Both winning tickets were Quick Picks, sold at stores about an hour and a half apart from each other.
For last Tuesday's draw, a Stop & Shop grocery store on Hannum Street in Belchertown sold the jackpot-winning ticket. The winner of this Tuesday's drawing bought their lucky ticket at Gibbs on Winn Street in Woburn, a gas station about 20 minutes outside of Boston.
Gibbs and Stop & Shop each received a $50,000 bonus for selling their respective winning tickets.
According to the Massachusetts Lottery, these two $31 million jackpots are the largest prizes won in Massachusetts since the $758.7 million Powerball jackpot was hit in August 2017. The winner of that jackpot bought their lucky ticket at the Pride Station & Store in Chicopee, which was featured in Lottery Post's video about the (then)-largest jackpots in history.
This is also the fifth time a Mega Millions jackpot was won in Massachusetts since 2002, when the game expanded and had its name changed from The Big Game to Mega Millions. Of those five wins within the past two decades, two of those wins astonishingly occurred just one week apart.
"This has been an incredibly exciting week for us in Massachusetts," the Lottery's Interim Executive Director Mark William Bracken told Lottery Post. "While we've had our share of big winners over the years, we've never seen two jackpot wins so close together. It shows that anything can happen — you never know when your lucky day may arrive."
The last time someone in Massachusetts won a Mega Millions jackpot was over a decade ago in October 2012, when a ticket sold at the AM/PM Convenience store in Hyannis split a $61 million jackpot with another ticket sold in California.
The two Mega Millions winners from this week have one year from the draw date to claim their $31 million jackpots, which must be claimed at Massachusetts Lottery headquarters in Dorchester.