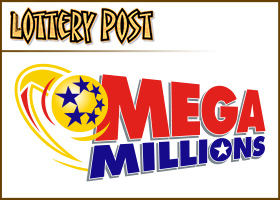 DORCHESTER, Mass. — One lucky Massachusetts resident is $32 million richer after Friday night's drawing of the Mega Millions jackpot, state lottery officials said.
They said a single ticket sold at a Tedeschi Food store on Neponset Avenue in Dorchester matched all five numbers plus the Mega Ball selected in the Friday, Aug. 19 Mega Millions drawing to win the multi-state game's $32 million jackpot.
The ticket bearing the winning numbers was 5, 15, 53, 54, and 56, with Mega Ball number 22, lottery officials said.
The Lottery said it will not know who the jackpot winner is until they come forward to claim the prize.
The earliest they could do so is 8:45 a.m. on Monday morning when the Lottery's Braintree headquarters opens for business, but the player has up to one year from the drawing date to claim his or her winnings.
The winner has the option of receiving the full $32 million jackpot in annual prize payments over 26 years or taking a one-time lump sum payment of $22.9 million.
The store owner will also benefit from this jackpot win by receiving a $50,000 commission for selling the lucky ticket.
The last time a Massachusetts player won a Mega Million jackpot was on July 2, 2004 when Geraldine Williams, a retired janitor from Lowell, won the then-record $294 million top prize.
Other Massachusetts residents have been lucky this summer playing the Lottery's multi-state jackpot games. On June 8, Jimmy Freeman, a retired Navy civilian worker from Fall River, took home a $25.6 million Powerball jackpot. He came forward the following day to claim the prize, selecting the $13.4 million cash option, the lottery said.
Mega Millions is played in 41 states, Washington D.C. and the U.S. Virgin Islands. Each ticket costs $1. The game is drawn every Tuesday and Friday at 11 p.m. in Atlanta, Ga.