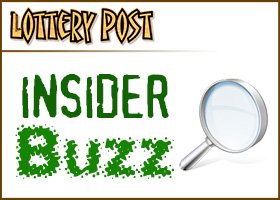 A long-running scam to steal thousands of Metro riders' fares unraveled this week after a man in a police uniform driving a Jaguar bought thousands of Virginia lottery tickets with bags and bags of apparently stolen coins.
A tip about the odd purchases led authorities to an extensive investigation involving GPS-tracked cars, surveillance videos from Woodbridge gas stations and money drops by an Alexandria underpass.
Now two Metro veterans, Horace Dexter McDade, 58, of Bowie, and John Vincent Haile, 54, of Woodbridge, are charged with conspiring to commit theft from programs receiving federal funds, court records show. They were arrested late Wednesday and could face five years behind bars.
The two men are accused of stealing bags of coins since at least 2010 while working together transporting the cash for Metro in an agency vehicle, then hiding the bags on the side of a road until after work, court documents show.
McDade, an agency veteran of more than 32 years, works as a revenue technician who services Metro rail stations' fare machines when they break down. Haile, a cop on the agency's police force since 1997, was supposed to guard the money and protect the revenue technicians. Court records show he had asked repeatedly to work with McDade.
Both men have been suspended without pay, and Haile is in the process of being fired, Metro said. The supervisor of the revenue division has been reassigned amid a review.
Authorities began investigating after the FBI received a tip in September about a man in a police uniform regularly visiting a Woodbridge gas station to buy scratch-off lottery tickets with $1 coins.
Investigators said the man started buying tickets with coins about three years ago, first bringing a handful to the counter. But he grew more bold, buying tickets almost every weekday with $500 bags of coins, according to a police affidavit. Sometimes, he went back to his Jaguar parked outside for more.
All told, investigators say they believe Haile bought at least $28,000 worth of tickets from October to December, records show. He won at least 29 times in 2011, with winnings of $32,000.
Haile also had unexplained cash deposits of more than $150,0000 since 2008, according to a police affidavit.
Neither man could be reached for comment Thursday.
The two were released Thursday afternoon after making their first appearance at U.S. District Court in Alexandria.
Neither man had a lawyer as of Thursday. Assistant U.S. Attorney Jasmine Yoon told the court that Haile, who asked for a court-appointed attorney, should not be considered eligible for one because the police investigation showed he had enough money to pay for a lawyer.
But Magistrate Judge T. Rawles Jones Jr. noted that Haile might need one after all because some of that money might not be available.
"The taxpayers may very well be entitled to recover those funds," he said.