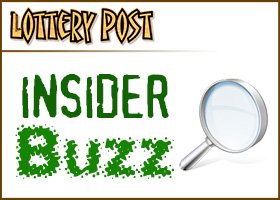 13 years in prison for man who stole from his own clients
By Kate Northrop
New York-based attorney and self-proclaimed "Lottery Lawyer" Jason "Jay" Kurland, 49, has been sentenced to 13 years in prison after stealing millions of dollars from the dozens of significant lottery jackpot winners he advised.
After trial began in July 2022, in which he was accused of multiple counts of fraud and money laundering, Kurland has been handed a 13-year prison sentence for his role in carrying out schemes to defraud major lottery winners of over $100 million.
"The trial of Jason Kurland proved that Kurland violated his solemn duties as a lawyer and as an officer of the Court by stealing and misappropriating more than $100 million from his clients, who were some of the largest lottery winners in U.S. history," U.S. Attorney Damian Williams said. "Just before trial, Christopher Chierchio pled guilty to assisting Kurland in this fraud, while personally pocketing more than $25 million of the lottery winners' money. Now, the sentences imposed by Judge Garaufis show that for these defendants who made the lottery winners their victims, their luck has run out, and this Office will prosecute anyone who chooses to engage in fraud — no matter their title or degree."
Co-conspirator Christopher Chierchio, 54, a big-name player in a Genovese crime family and who played a major role in carrying out the schemes, was also sentenced to five years in prison.
These schemes were made possible by the way Kurland marketed himself as the ultimate legal authority on major lottery wins, which attracted many famous lottery winners of huge multi-state game jackpots, such as the anonymous South Carolina winner of the $1.5 billion Mega Millions jackpot in 2016.
He then guided his clients to invest in risky businesses that he owned alongside his other co-conspirators, unbeknownst to the lottery winners. As a result, he and his partners, including Francis Smookler and Frangesco Russo, would receive kickbacks from the investments that would go on to fund their own lavish yachts, high-end cars, and other luxuries.
Text messages and intercepted phone calls revealed the arrogant nature of their brazen plotting to defraud their victims. From the moment Kurland secured his first client, he texted Russo, "Have to figure out how to have this get to us," referring to his ploy to direct the lottery winner's money to their own businesses.
After a pre-investment meeting with a victim, Kurland texted Smookler and Russo, "haven't talked about the investment yet, but I could not have teed it up better[.]"
Shortly after, a press release from the U.S. Attorney's Office said, that same victim invested $5 million in one of their businesses without any idea that it was owned by Kurland and his co-conspirators.
Kurland even convinced another lottery winner to unknowingly purchase his entire business for $2 million.
"Like looking at my bank statement today. Not gonna lie," he bragged in a text message to Smookler after the transaction.
He and his co-conspirators also directly funneled lottery winners' money into high-risk deals with the goal of benefiting from the investments. However, the ventures were unsuccessful and resulted in the loss of over $40 million in lottery winner's investment capital in less than a year.
"let me know if I'm keeping the Panamera [Porsche], or have to go back to my Lexus," Kurland had texted Smookler in the midst of the scheme.
To recoup their losses, the co-defendants invested in personal protective equipment (PPE) at the start of the Covid-19 pandemic and attempted to sell it to the state of California. Chierchio took the lead and urged Kurland to "go deep with me here," promising that Kurland could "make all [his] losses back." Feeling pressured to pour more money into the deal, Kurland then stole $19.5 million directly out of a lottery winner's bank account, which he had direct control over. That money was never seen again, and it was counted toward the total losses of over $100 million across all victims.
The $19.5 million he plucked from a winner's bank account belonged to the famous South Carolina winner of the $1.5 billion Mega Millions jackpot, who testified against Kurland while maintaining her anonymity.
For a full breakdown of Kurland's story, including his rise as a public figure to the events leading up to his downfall, you can watch Lottery Post's video on YouTube.
In addition to their prison sentences, Kurland and Chierchio were each sentenced to three years of supervised release. Kurland was ordered to pay $64.6 million in forfeiture. His restitution will be determined by the Court within three months of his sentencing, a statement reads. Chierchio was ordered to pay $26.55 million in forfeiture and $30.55 million in restitution.