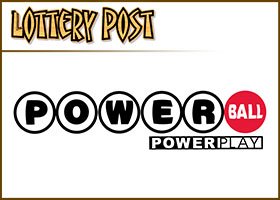 Brad Duke held the luckiest piece of paper in Idaho history inside a Jackson's food store near Orchard and the interstate.
"This was some place someone had to dig around for three hours?" Duke asked an Idaho Lottery spokesman, gesturing to what he held in his hand.
Seven years before, the ticket with which Brad posed, Wednesay, won him $220.3 million. No Idahoan — and only 17 Americans — has ever won more.
But if you ask Brad, those lucky numbers didn't do the work. He did. And luck had nothing to do with it.
"Yes," Brad said. "I absolutely thought I was going to win. In fact, I wrote a check out to myself for a million dollars and in the note section I put: earn/won."
Brad told us, Wednesday, he liked number games, considered Powerball a hobby and always knew that someday, he'd win.
"I had written about it in my journal," he said. "It was my favorite campfire topic: What would you do if you won the lottery?"
And that's what we really wanted to know: Seven years later what'd you buy, Brad?
"There are definitely some different things in my life," he said with a smile.
Brad started a family foundation for children, pedals the nicest road bike on the market and paid a helicopter to fly him and a buddy to the top of a Canadian glacier so they could mountain bike to the bottom. But while he arrived at the Jackson's in a Porsche, Brad sported no bling and said he'd researched all his spending and investments.
"My first piece of advice to anybody who would win the lottery is take a breath and start thinking about who's going to help you do the right thing," he said.
And who knows: One of the throng purchasing tickets behind him, Wednesday, might find a use for that advice (afterall, the current Powerball jackpot stood at $250 million).
Brad and his ticket, meanwhile, reunited for the first time since the June, 2005 Powerball winner sent in the winning ticket — and after a detective rescued that piece of paper from the obscurity of a lottery warehouse.