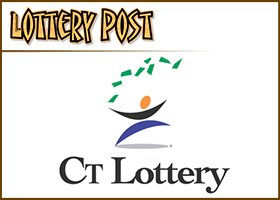 Still hasn't given up fight for $5.8 million
It all started with a lottery ticket.
For Clarence Jackson, life over the past 15 years has been a roller-coaster ride of highs and lows that began with a once-in-a-lifetime ticket that would have made him a multimillionaire.
Jackson was the guy who held the winning ticket for $5.8 million and tried unsuccessfully to cash it after he missed the one-year deadline by three days.
This year marks the 15th anniversary of a memorable debate in the state House of Representatives in May 1997 when lawmakers battled over the rallying cry of "give the kid the money." After lottery officials refused to bend the rules, the House voted that year — and two times after that — to retroactively change the deadline and give the kid the money. But the state Senate never approved the bill and Jackson never got a dime.
That guy will turn 40 later this year, and he is thinking about running for the state legislature — the body that snuffed out his dream.
The winning ticket that turned into a loser has brought many twists and turns to his life, and the devoutly religious Jackson views it as a blessing. While he never became a millionaire, he did become a mini-celebrity in Connecticut for a plight that has been told in People magazine and The New York Times.
He has met politicians of all political stripes and has become their friends. Republicans, Democrats; it doesn't matter.
He attended the Democratic National Convention in 2008 and watched candidate Barack Obama's famous speech outdoors at a football stadium in Denver. After a friend helped him by providing frequent flier miles to Colorado, Jackson received a convention ticket through the Democratic Party. A nostalgic keeper of souvenirs, Jackson proudly displays his tickets that he has saved from the events.
"I was there [at the convention]," he said. "I was at the Inaugural Ball."
"This is all from a lottery ticket. ... Meeting President Obama. Meeting President Clinton when he came to campaign for Joe Lieberman [in 2006] at the Palace Theater in Waterbury. I shook his hand and talked to him."
Meeting Mitt
When the state's top Republicans last week threw a fundraiser for presidential candidate Mitt Romney at an upscale Stamford hotel, even some party stalwarts could not afford the top price of $2,500 per person. Despite requests for coverage, reporters were barred from the event. But who got a free ticket? Clarence Jackson.
It turns out that Jackson's lottery plight had caught the attention of Jay Malcynsky, a prominent Capitol lobbyist who is running the Romney campaign in Connecticut.
"The GOP loves me — a poor, minority guy," Jackson said in an interview. "All of the GOP has supported me, but they are supposed to be the party of rich, white people."
Jackson shook Romney's hand and said hello at an event packed by hedge-fund kingpins and wealthy Fairfield County residents.
Jackson had another big reason why he wanted to meet Romney: They are both Mormon.
Jackson attributes his 2005 conversion to Mormonism for helping him persevere through the ups and downs of life.
"That's the greatest thing that ever happened in my life," Jackson said. "I would not be a devout Mormon" without the lottery experience.
Jackson turned to Mormonism after a series of unfortunate events. He was very depressed over the death of his father, the continued defeats at the Capitol regarding his lottery ticket, and the illness of his mother, who has since died.
Jackson mentions in passing that his final conversation with his mother focused on the lottery ticket. When asked about it, Jackson said he was present in June 2007 when his mother choked to death while eating. As he recalled the unusual story, Jackson pulled out a laminated copy of his mother's death certificate that shows it was caused by asphyxia from choking on food.
In a large, black bag that he carries at the Capitol, Jackson keeps materials that document his case. Those include a bound booklet that he compiled with a series of articles about other lottery winners who succeeded in bending the rules in states like New York and Maryland.
Jackson has reappeared at the Capitol near the end of the session year after year for the past 15 years in the hopes of keeping his quest for those lost lottery winnings alive. Some legislators clearly avoid him — having heard his story and still voting against him. But more often than not, the affable Jackson strikes up a conversation, even if it has nothing to do with the lottery.
Often dressed in a suit and tie, Jackson fits in with the Capitol culture and is on a first-name basis with many legislators. Sometimes the conversations are brief as both current and former legislators simply say hello.
Making Peace
As a religious man, Jackson believes in forgiveness. That allowed him to forgive the main person who blocked him from winning the lottery prize and becoming an instant millionaire.
After the House passed the lottery bill in 1997, just one person stymied the bill in the Senate: Sen. Alvin Penn, the powerful co-chairman of the legislative committee, which oversees the lottery. Penn told reporters that he did not want to be seen as providing special treatment for Jackson, a fellow African American.
When Penn was dying of pancreatic cancer at the age of 54 in 2003, Jackson got in his car and drove to the Branford hospice where Penn was staying along Long Island Sound. Just three days before Penn died, Jackson said, he arrived to make peace. As Penn was in his final days, they did not have a conversation, but Jackson said he spoke with Penn's family members. He said he learned later that Penn was glad he stopped by.
While his dream was blocked largely by a Democrat, Jackson has friends on both sides of the aisle. They have included former Republican state Chairman Chris DePino, former Democratic House Speaker James Amann and former Rep. Reggie Beamon, a Waterbury Democrat who sponsored amendments on Jackson's behalf.
Along the way in his lottery journey, Jackson has received encouragement from countless politicians at the local, state, and national level. On a chance encounter at a football game, he said, he saw and then approached the New York State governor who had signed a similar bill to give another chance to a hard-luck, $7.6 million lottery winner from Long Island named Howard Reid.
"I talked to George Pataki at a Yale-Harvard game, and he knew who I was," Jackson said. Pataki is a Yale graduate. "Even he said, 'Don't give up.' ... It was just totally random, and I came up to introduce myself. I asked him why he signed the bill for the taxi driver who threw the ticket out in the trash."
When he thinks about what would have happened if he had actually won more than $5 million at the age of 24, Jackson now says that he would not have handled it well.
"I'd be dead or broke because I was young," Jackson said during an interview at the Capitol complex cafeteria. "I wouldn't be sitting here."
Crossing Over?
With all this exposure to politicians, Jackson says he wants to run for the state legislature from his hometown of Hamden. The incumbent, Rep.Peter F. Villano, is 88 years old and has served in Hartford for 20 years. Jackson says that both parties have approached him to run. While he considers himself to be independent and bipartisan, Jackson has been registered three different ways through the years: Republican, Democrat and unaffiliated at different times. Today, he is registered as a Democrat.
But the state House Republican leader, Larry Cafero, is pushing hard for Jackson to make the next step as a Republican.
"I have been encouraging him and offering him advice and guidance," Cafero said, adding that he was unaware that Villano is 88. "I think he would be great for our party. We haven't talked about the old Lotto in a while. ... We're interested in restoring balance to government. This has become a one-party government. Clarence is very bright and very articulate. I think he'd make a great public officeholder. I'm still trying to convince him to run. I'll keep pushing."
Jackson said he is interested in running but he does not know exactly what his next step will be. He earns a living by taking care of three mentally disabled individuals under a state license.
He has not given up on trying to cash in the ticket that was purchased in 1995, discovered as a winner in 1996, and then debated starting in 1997.
"I don't know what God has in store for me," said Jackson, who is single and has never been married. "It's sad that 17 years later, I'm still up here. If it wasn't for the lottery ticket, I would not be up here now. ... I would like to [run for office]. I would have to choose a party, and that's a hard thing to do."
With all his experiences, Jackson said, he wants to tell his story to a wider public.
"I'm going to write a book or do a film," Jackson said. "But I don't have the happy ending yet. I don't know what the happy ending will be."
(Click to display full-size in gallery)
(Click to display full-size in gallery)
(Click to display full-size in gallery)