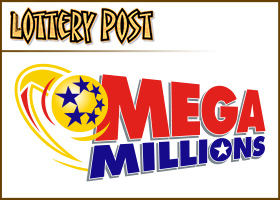 Note to anyone thinking of gaming the state lottery: it never works.
An Elgin, Illinois, woman tried to cash in on the record $656 million Mega Millions lottery jackpot with a ticket she bought online eight minutes after the winning numbers were drawn, officials said today.
Leandria Williams, 28, was initially charged with wire fraud last week for falsifying documents. She has now been charged with attempted theft and forgery, according to the Cook County sheriff's office.
An investigator from the Illinois Department of Lottery contacted the sheriff's office on April 4 after Williams came into the lottery claims office in Des Plaines and said she had a winning ticket for the Mega Millions jackpot drawn on March 30, officials said.
The ticket bore the winning numbers, but records showed only three Mega Millions winners and none of those tickets were from the Chicago area, officials said.
Lottery logs showed Williams' ticket was produced shortly after 10 p.m. on March 30, eight minutes after the winning numbers were drawn. Williams also produced an email receipt that was altered, officials said.
Lottery officials told Williams she had to complete a claim form that would be sent to Springfield for verification. Williams filled out the form and submitted her fraudulent documents, officials said.
Lottery officials and police met with Williams on April 16 and she was arrested. Officials said today that Williams' scam was the first of its kind in Illinois.