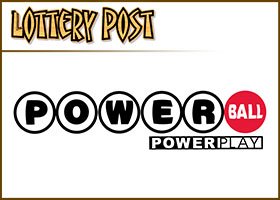 $241 million Powerball ticket is bought at Cedar Rapids Hy-Vee
Winners might be Quaker Oats workers
CEDAR RAPIDS, Iowa — Will the winner or winners of the biggest lottery jackpot in Iowa history please step forward?
Cedar Rapids residents were busy speculating Thursday on the identities of possible lucky ticket holders after the Iowa Lottery announced that a single ticket sold at a Hy-Vee grocery store there was the sole winner of a $241 million jackpot in Wednesday night's multi-state Powerball drawing. No one immediately claimed the prize, but that's not uncommon for such a huge jackpot.
One of the hottest reports swirling through eastern Iowa is that someone bought the ticket on behalf of a group of workers at the Quaker Oats plant, one of the city's major employers.
"I have heard the rumor mill is going crazy in Cedar Rapids, but we don't have any confirmation of a winner," said Iowa Lottery Vice President Mary Neubauer. "We won't verify anything until someone comes into lottery headquarters in Des Moines with the winning ticket."
"There was talk about it," said one employee leaving work.
"Everybody was all smiles," added another.
Thursday night, those rumors appeared to be confirmed. Multiple employees say that a group of around 20 working in the company's shipping and receiving department pitched in on a ticket and won Wednesday's $241 million dollar Powerball jackpot.
Jamie Franck, director of the Hy-Vee store on Edgewood Road in Cedar Rapids, where the jackpot ticket was sold, told reporters he was hoping the buyer was a regular customer.
"And this might be their lucky day that they get to find out that they're a multimillionaire," Franck said.
Franck was stunned to get the call from the Iowa lottery Thursday morning.
"I'm thinking 20, 30, 40 million. I don't watch it real, real close, and she goes the jackpot was $241 million dollars, and I was speechless for a little bit."
The odds of winning the Powerball jackpot are 1 in 175.2 million.
The news about the jackpot winner was another positive development for the Iowa Lottery, which has seen its profits surge over the past year, defying a sluggish economy and high gasoline prices that sometimes depress lottery sales. Iowa Lottery Chief Executive Officer Terry Rich said state lottery profits for the budget year ending June 30 will approach the previous record of nearly $81 million, set in 2006 when profits soared from the popularity of now-banned TouchPlay machines.
Rich, who was in Atlanta on Thursday for a meeting of Powerball officials, said he was elated to learn the latest winner was homegrown. He called it "icing on the cake" after one of the best years ever for the Iowa Lottery, which was established in 1985.
"We are pretty excited. That is for darn sure," Rich said.
Iowa Lottery and Hy-Vee officials held a news conference Thursday at the Cedar Rapids supermarket where they displayed an oversized check made out for $241 million. But Neubauer declined to say exactly when the winning ticket was sold or whether the numbers were automatically chosen by a machine. She said those details remain confidential for now because lottery security officials want to make sure the winning ticket was legally purchased and legally possessed.
The winning numbers in Wednesday's Powerball drawing were 7-10-14-33-57 and Powerball 18. The jackpot ticket matched all six numbers drawn.
It could be a few days or even a few weeks before the winner — or winners — steps forward.
"We encourage our jackpot winners to consult a financial or legal adviser before claiming a prize of this size," Rich said. "This truly is a life-changing amount of money, and we want our winners to have the information they'll need as they make their decisions. Whoever has the winning ticket should sign it immediately if they haven't already done so for safekeeping."
The winner also should keep the ticket in a secure place until presenting it to claim the jackpot, the lottery executive said.
Iowa's biggest previous jackpot winners were Tim and Kellie Guderian of Fort Dodge, who claimed a $200.8 million prize in October 2006. The biggest jackpot ever for Powerball was a $365 million prize shared in February 2006 by eight co-workers at a ConAgra ham processing plant in Lincoln, Neb.
This was the seventh time a Powerball jackpot ticket has been sold in Iowa, but it's the fifth time the Iowa Lottery has sold a Powerball ticket worth at least $1 million since the game was redesigned in January. Those changes doubled the price of a Powerball ticket to $2 from $1, while providing more chances to win at least $1 million.
Iowa represents only 1 to 2 percent of total revenue in the Powerball game, which is played in 44 jurisdictions nationwide with total sales of more than $3 billion annually. Rich said the Iowa Lottery had been hoping to have four to six million-dollar winners annually under the new Powerball rules, but what's happened since January already has exceeded his expectations.
"I think our luck has come around and is continuing. What we like to see is winners," Rich said.
Wednesday night's Powerball winner can accept the jackpot in a 30-year annuity totaling $241 million before taxes. The alternative is a lump-sum payment of $160.3 million that would net $112.2 million after $40.1 million is withheld in federal taxes and $8 million is deducted in state taxes.
With recent jackpot claims making headlines across the country, Rich said the lottery wants to emphasize that under Iowa law, information concerning lottery winners is public.
"We have gotten questions about that issue over the past few months and want to be sure that the specifics required for winner information here in Iowa are clear," he said.
Powerball players choose their first five numbers from a pool of 59 numbers and the Powerball from a separate pool of 35 numbers. The jackpot starts at $40 million and grows until someone wins it. Powerball drawings are held at 9:59 p.m. Wednesdays and Saturdays.
Lottery proceeds in Iowa have three main purposes: They provide support for veterans, help for government programs through the state's general fund, and money for the Vision Iowa program, which is aimed at creating tourism destinations and community attractions and building and repairing schools.