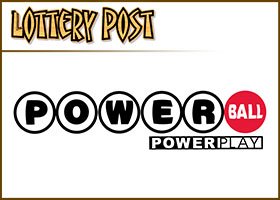 By Todd Northrop
Two winning tickets sold in Iowa and New York will split the third-largest Powerball jackpot in the game's history.
The winning numbers for the $687.8 million prize were 8, 12, 13, 19, and 27, with Powerball number 4. The Power Play was 3.
The lump-sum cash payout option is $396.2 million.
The winning ticket in New York was sold at the West Harlem Deli at 2040 5th Ave in West Harlem, Manhattan. Iowa's jackpot-winning ticket was purchased at Casey's at 425 Second St. in Redfield, a community of about 830 west of Des Moines.
The final jackpot amount was a whopping $62.2 million less than amount the lotteries were expecting. On Thursday, the Powerball jackpot estimate was increased to $750 million after nobody won the previous $602.5 million grand prize — but as the final amount of $687.8 million illustrates, that was only an estimation. It is not common for the lotteries to overestimate the jackpot to this degree.
Powerball jackpot winners can choose to receive their prizes in annuitized payments over time or as a one-time, lump-sum payment. The New York and Iowa winners do not have to choose the same option, as each will receive half of last night's jackpot. That breaks down to $343.9 million annuity, or $198.1 million lump-sum option, for each.
In addition to the New Hampshire jackpot winner, 15 lucky players matched the first 5 numbers for a $1,000,000 prize: 2 from California, 1 from Colorado, 2 from Florida (1 with Power Play), 1 from Kentucky, 2 from New Jersey, 2 from New York, 1 from North Carolina, 1 from Ohio, and 3 from Texas (1 with Power Play).
Two of the second-prize tickets — one each from Florida and Texas — were purchased with the Power Play option for an extra $1. Their prizes will be doubled to $2 million.
Power Play is available in all jurisdictions that sell Powerball except California. By law, California awards all prizes on a pari-mutuel basis, meaning the prizes will change each drawing based on the number of tickets sold and the number of tickets that won at each prize level.
190 tickets matched four white numbers plus the Powerball and won $50,000. Of those tickets, 35 were purchased with the Power Play option, increasing the prize to $150,000, and 20 of the tickets were sold in California, where the prize was worth $11,385 this drawing.
In all, more than 3.5 million tickets, including the jackpot winners, won prizes from Saturday's drawing. A total of $53,910,962 in prizes were awarded to all the non-jackpot winners.
Last year, a woman from Chicopee, Mass., won a $758 million Powerball jackpot and received a lump-sum payment of $480 million after choosing the cash option. In 2016, three winners from California, Florida and Tennessee split a jackpot prize of nearly $1.6 billion.
The drawing comes on the heels of a near-record $1.5 billion Mega Millions drawing earlier this week. The jackpot was won by a single ticket in South Carolina.
The largest lottery drawing in history remains a Powerball jackpot worth $1.59 billion held in January 2016. The second-largest ever was the Mega Millions drawing this week, and the third largest is a $758 million Powerball jackpot in August 2017. (The full top 25 list is below.)
The game started as Lotto America in the late 1980s and was changed and renamed Powerball in the early 1990s. It's one of two big jackpot games played in 44 states, the District of Columbia, Puerto Rico, and the U.S. Virgin Islands.
Because of the winner this drawing, the Powerball jackpot is reset back to $40 million for the drawing to be held Wednesday night.
Top 25 United States lottery jackpots of all time
Saturday's Powerball jackpot was the 4th-largest lottery jackpot of all time in the United States, and the 3rd-largest Powerball jackpot ever.
Powerball: $1.5864 billion, Jan. 13, 2016 - California, Florida, Tennessee
Mega Millions: $1.537 billion, Oct. 23, 2018 - South Carolina
Powerball: $758.7 million, Aug. 23, 2017 - Massachusetts
Powerball: $687.8 million, Oct. 27, 2018 - Iowa, New York
Mega Millions: $656 million, Mar. 30, 2012 - Illinois, Kansas, Maryland
Mega Millions: $636 million, Dec. 17, 2013 - California, Georgia
Powerball: $590.5 million, May 18, 2013 - Florida
Powerball: $587.5 million, Nov. 28, 2012 - Arizona, Missouri
Powerball: $564.1 million, Feb. 11, 2015 - North Carolina, Puerto Rico, Texas
Powerball: $559.7 million, Jan. 6, 2018 - New Hampshire
Mega Millions: $543 million, Jul. 24, 2018 - California
Mega Millions: $536 million, Jul. 8, 2016 - Indiana
Mega Millions: $533 million, Mar. 30, 2018 - New Jersey
Powerball: $487 million, Jul. 30, 2016 - New Hampshire
Powerball: $456.7 million, Mar. 17, 2018 - Pennsylvania
Mega Millions: $451 million, Jan. 5, 2018 - Florida
Powerball: $448.4 million, Aug. 7, 2013 - Minnesota, New Jersey (2)
Powerball: $447.8 million, Jun. 10, 2017 - California
Powerball: $435.3 million, Feb. 22, 2017 - Indiana
Powerball: $429.6 million, May 7, 2016 - New Jersey
Powerball: $425.3 million, Feb. 19, 2014 - California
Powerball: $420.9 million, Nov. 26, 2016 - Tennessee
Mega Millions: $414 million, Mar. 18, 2014 - Florida, Maryland
Powerball: $399.4 million, Sep. 18, 2013 - South Carolina
Mega Millions: $393 million, Aug. 11, 2017 - Illinois
The number of jackpots in the top 25, by lottery game, are:
Powerball: 16
Mega Millions: 9
Top 25 cash value jackpots
Saturday's Powerball cash value ranks as the 5th-largest cash value of all time, and the 3rd-largest Powerball cash value in the game's history.
Powerball: $983.5 million cash, Jan. 13, 2016 ($1.5864 billion annuity) - California, Florida, Tennessee
Mega Millions: $877.8 million cash, Oct. 23, 2018 ($1.537 billion annuity) - South Carolina
Powerball: $480.5 million cash, Aug. 23, 2017 ($758.7 million annuity) - Massachusetts
Mega Millions: $471 million cash, Mar. 30, 2012 ($656 million annuity) - Illinois, Kansas, Maryland
Powerball: $396.2 million cash, Oct. 27, 2018 ($687.8 million annuity) - Iowa, New York
Powerball: $384.7 million cash, Nov. 28, 2012 ($587.5 million annuity) - Arizona, Missouri
Powerball: $381.1 million cash, Feb. 11, 2015 ($564.1 million annuity) - North Carolina, Puerto Rico, Texas
Mega Millions: $378 million cash, Jul. 8, 2016 ($536 million annuity) - Indiana
Powerball: $370.9 million cash, May 18, 2013 ($590.5 million annuity) - Florida
Powerball: $352 million cash, Jan. 6, 2018 ($559.7 million annuity) - New Hampshire
Mega Millions: $347.6 million cash, Dec. 17, 2013 ($636 million annuity) - California, Georgia
Powerball: $336.8 million cash, Jul. 30, 2016 ($487 million annuity) - New Hampshire
Mega Millions: $324 million cash, Mar. 30, 2018 ($533 million annuity) - New Jersey
Mega Millions: $320.5 million cash, Jul. 24, 2018 ($543 million annuity) - California
Powerball: $284 million cash, May 7, 2016 ($429.6 million annuity) - New Jersey
Mega Millions: $281.9 million cash, Jan. 5, 2018 ($451 million annuity) - Florida
Powerball: $279.1 million cash, Jun. 10, 2017 ($447.8 million annuity) - California
Powerball: $273.9 million cash, Mar. 17, 2018 ($456.7 million annuity) - Pennsylvania
Powerball: $263.5 million cash, Feb. 22, 2017 ($435.3 million annuity) - Indiana
Powerball: $258.2 million cash, Aug. 7, 2013 ($448.4 million annuity) - Minnesota, New Jersey (2)
Powerball: $254.7 million cash, Nov. 26, 2016 ($420.9 million annuity) - Tennessee
Mega Millions: $246.5 million cash, Aug. 11, 2017 ($393 million annuity) - Illinois
Mega Millions: $240 million cash, Jan. 4, 2011 ($380 million annuity) - Idaho, Washington
Mega Millions: $233.1 million cash, Mar. 6, 2007 ($390 million annuity) - Georgia, New Jersey
Mega Millions: $230.9 million cash, Mar. 18, 2014 ($414 million annuity) - Florida, Maryland
The number of jackpot cash values in the top 25, by lottery game, are:
Powerball: 14
Mega Millions: 11