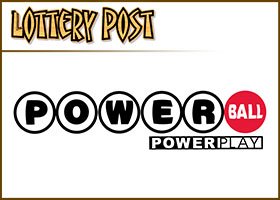 Includes video report
By Todd Northrop
Some lottery winners spend months hiring financial experts and planning how to best claim their lottery jackpot, but not so with the winner of the largest lottery jackpot ever claimed by a single ticket.
Upon learning that she held the winning ticket, 53-year-old Mavis Wanczyk just walked into Massachusetts Lottery headquarters the morning after the drawing and handed over the ticket for validation of her prize. Her half-billion-dollar lump-sum cash prize.
She could have taken the jackpot as a $758.7 million prize paid in 30 installments over 29 years, but instead Mavis chose to take a lump sum payment of $480 million, which works out to $336 million after initial taxes are withheld by the lottery.
Last night Mavis was heading home from work at Mercy Medical Center with her firefighter friend. As they discussed the Powerball drawing that just took place they joked that someone was going to win because it was all "birthday numbers" drawn. (Birthday numbers are numbers all 31 or lower.)
As her friend rattled off the numbers that were drawn, Mavis started to realize that she actually had all of them. Her friend took a look at her ticket, he told her to immediately sign it because she was the big winner.
Mavis had chosen all of her own numbers on the winning ticket as a random assortment of various birthdays, and the number 4 is a lucky Keno number of hers. She also played a couple of Quick Picks that did not win.
She is a regular lottery player, mainly of scratch-off games. It was a "pipe dream" of hers to win a big lottery jackpot one day.
Mavis has a daughter, 31, and a son, 26. She has been an employee of Mercy Medical Center for 32 years.
The winning Powerball numbers drawn Wednesday night were 6, 7, 16, 23, and 26, with Powerball number 4. The Power Play number was 4.
At a press conference Thursday afternoon, Mavis, accompanied by her mother and two sisters, briefly spoke about her experience.
When asked if she was quitting her job, Mavis said she already called work and told them she "would not be coming back."
Mavis, who lives in Chicopee, Massachusetts, where the winning ticket was purchased, plans to do nothing immediately except "go hide in her bed" until she can figure out some more concrete plans.
She won't be buying a new car, as she just finished paying off a car she bought last September.
Although Mavis didn't display any signs of wanting to rashly spend her new fortune, State Treasurer Deborah Goldberg, who accompanied Mavis at the press conference, said that the Treasurer's office and Office of Economic Empowerment both have financial counseling and resources available to assist Mavis and other lottery winners.
The winning Powerball ticket was purchased at Pride Station & Store, located at 27 Montgomery Street in Chicopee, Massachusetts.
The store will receive a $50,000 bonus for selling the winning ticket, and the store owner has already informed the lottery that he will be donating the entire amount to charity.
VIDEO: Watch the press conference