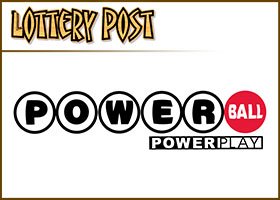 Includes video report
By Todd Northrop
FALL RIVER, Mass. — A retried U.S. Navy civilian worker from Fall River, Massachusetts, came forward Thursday to claim his Powerball jackpot, Massachusetts lottery officials said.
James "Jimmy" Freeman won $25.6 million in the Powerball drawing on June 8. Lottery officials said he opted for the one-time, lump sum payment of $13.4 million before taxes. He came forward to claim his jackpot just several hours after learning he won the massive prize.
Freeman's jackpot-winning Powerball ticket is the first sold in the state since the multi-state game was introduced to Massachusetts players in January 2010.
The winning numbers in the June 8 Powerball drawing were 14, 37, 44, 45, and 53, with Powerball number 29.
Freeman said he plays a few dollars around town — mostly Quick Picks — and he has always prayed and dreamed that he would someday win a big jackpot. His ticket that day was a Quick Pick.
The winning ticket was purchased at Joe's Market located 1132 Robeson St. in Fall River. The store owner, Gunvantkumar Patel, will receive $50,000 commission on the sale.
On Thursday morning, Freeman's good friend Russ Gamson called him at 7:30 am urging Freeman to check his Powerball tickets because the winning ticket was sold in Fall River. Once he realized that he had won, Freeman said, "Oh my God Russ, it's me — I won the jackpot."
Gamson accompanied Freeman to lottery headquarters as the big winner claimed his prize.
Freeman said he plans on buying a car, a Hyundai Elantra with a remote starter, with his winnings. It will take approximately two weeks to process the multi-state prize payment.
The last time a multi-state jackpot was won in Massachusetts was on July 2, 2004 when Geraldine Williams, a retired janitor from Lowell, won a $294 million Mega Millions prize.