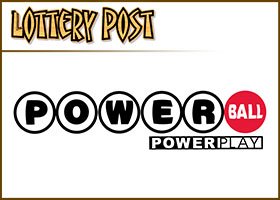 CHICOPEE, Mass. — Police are again warning people about multiple fake social media accounts created by scammers pretending to be the city's Powerball winner.
"Don't fall for this scam. Don't give personal information," Michael Wilk, Chicopee Police public information officer, posted on the department's social media accounts.
In a brief search Wilk said he found more than 30 fake Instagram accounts as well as a handful of Twitter accounts and Facebook accounts. Nearly all of the accounts are using some version of the name of city resident Mavis Wanczyk, who won the record $758 million Powerball pot last week and took home $336.3 million after taxes.
The fake accounts are being used by scammers trying to take advantage of people and get their personal information. None are tied to Wanczyk, Wilk said.
"We are well aware of many fake accounts being created on Twitter, Facebook and Instagram stating they are Mavis Wanczyk and that following and answering private messages will result in you getting money," Wilk posted on the Police Department Facebook page.
"Please, do not fall for a scam. Don't fall for the 'like and share and I'll give you cash' post. (These) are bait accounts. You will be lured in, and then when told you have 'won' you will have to give up your personal info., bank info., etc., and you will end up losing money, not gaining," Wilk said in an additional post.
Some of the fake Instagram accounts have names such as maviswanczyk7m, official.maviswanczyk and one is maviswanczyk.758mil with a comment underneath saying "Giving Away Money."
Some of the accounts are targeting college students by pledging help with books and tuition, Wilk said.
There are other scams tied to the lottery winner as well. On Tuesday Wilk said someone contacted him with a sob story that was clearly fake and asked him to contact Wanczyk requesting money for them. Wilk said he refused and hung up.