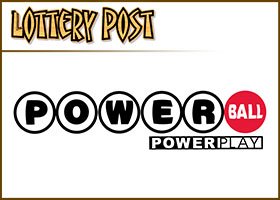 By Todd Northrop
A Tennessee couple that won a share of the $1.6 billion Powerball jackpot says they plan to return to their jobs after winning the mammoth prize.
At a press conference Friday, Tennessee Lottery president Rebecca Hargrove said that John and Lisa Robinson had the winning ticket and the lottery had verified it. The Robinsons are from Munford, Tennessee, a small town about 25 miles north of Memphis.
John and Lisa Robinson said they plan to pay off the mortgage on their small house, pay off their daughter Tiffany's student loans and go back to work. Lisa asked the press to stop visiting her place of employment — a doctor's office.
When an incredulous news reporter asked why return to work, Lisa Robinson replied, "Why not?" Her husband added, "That's what we've done all our lives."
The Robinsons said they are going to take the lump sum cash payout of $327,835,000 rather than the annuitized amount of $528.8 million because they are "not guaranteed tomorrow." They were unable to come up with anything that they would splurge some of their new cash on. John said he didn't want a bigger house because "you have to clean it."
"I am a little overwhelmed and excited," Lisa said during the press conference. "We just wanted a little piece of the pie, but instead we got a big piece."
According to Hargrove, it would take about 10 days for the Robinsons to receive their bank check, because the money for the jackpot has to flow from the states to the Multi-State Lottery Association (MUSL), and then finally to the Tennessee Lottery.
The Robinsons appeared with their daughter, their lawyer, and their dog at a news conference Friday at the Tennessee lottery headquarters after their winning ticket was verified by lottery officials.
John said he bought the winning ticket at his wife's request at the family-owned Naifeh's grocery on his way home from work, even though he wasn't feeling well. He bought four quick-pick tickets, one for each family member, then gave them to his wife and went to lie down when he got home. She stayed up to watch the Wednesday night drawing, carefully writing down the numbers.
Later, Lisa came running to the bedroom to wake up John, and he groggily verified that the numbers matched.
The couple said they have barely slept over the past 48 hours. They appeared on the "Today" show earlier Friday and said they had a winning ticket.
The Robinsons told "Today" that their attorney advised them to go on national TV first as a way of controlling the story. Lawyers who have represented lottery winners in the past said jackpot winners become targets when their identities are revealed and they are sometimes harassed or get talked into bad investments. Winners are also advised to talk seriously with experts in tax law, financial planning, privacy, security and other safeguards before they become known around the planet.
John said he was nervous after revealing his identity on the "Today" show.
"Actually, (I was) a little scared because I didn't know exactly what to do," he said. "I knew that I wanted to get an accountant. I knew that I wanted to get a lawyer and try to follow the procedures that they tell you to follow."
Tennessee lottery winners may not remain anonymous. Under the lottery policy, a person's name, home state and home town are a matter of public record.
Although the mainstream media has posted photos on the Internet of the Robinson's home, Lottery Post will refrain from doing that out of respect for the winners' privacy.
The other winning tickets from Wednesday's record Powerball jackpot were sold in Chino Hills, California, and Melbourne Beach, Florida. Those winners have not been announced yet.
(Click to display full-size in gallery)
(Click to display full-size in gallery)