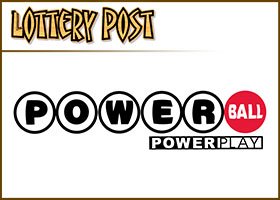 CATSKILL, N.Y. — You never know, do you?
Some lucky Powerball player just hit a $122 million jackpot at the Clothespin Laundromat in Catskill, New York.
Though laundromat owner Bahasu Patel wasn't sure who won, rumors have already begun to spread around town.
"Somebody said the guy at the tobacco shop had won," he said, "but when someone went to check they said he hadn't."
Two other people Patel spoke with also thought an employee at Smoker's Choice on Central Avenue had won Saturday night's Powerball jackpot but no one could confirm it.
New York Lottery spokeswoman Carolyn Hapeman said Sunday afternoon that no one had contacted the Lottery yet to announce they had won. She anticipated she would get a bunch of calls about it tomorrow morning.
The winning numbers were 30, 31, 34, 45, and 51, with Powerball number 23.
Hapeman said the odds of winning the Powerball jackpot were 1 in 195 million.
New York began participating in the Powerball drawing — which now includes 42 states plus Washington, D.C. and the U.S. Virgin Islands — in January 2010, with the first drawing being Feb. 3, 2010.
The first New York Powerball jackpot winner was in December 2010. The winner of that jackpot, who has not yet come forward, bought their ticket at a Stewart's Shop in Wilton and won a prize of $48.8 million.
Winners have up to a year to claim their prize.
Hapeman encouraged Saturday night's winner to immediately sign the back of their ticket and redeem it at a state Lottery customer service center. The center closest to our region is in Schenectady, she said.
The winner has the option to choose a lump sum of cash valued at less than the $122,100,000 jackpot, or receive annuity payments over 30 years that will equal the full prize amount. Thirty annual installment payments for Saturday night's jackpot equate to $4,070,000 each.
Lottery jackpot winners are required by law to have a press conference and photo shoot to announce their winnings, Hapeman said.
Clothespin Laundromat was the first laundromat statewide to offer lottery tickets, Patel said, and now laundromats are encouraged to carry lottery vending machines or have an attendant on hand to sell tickets.
Patel said there are often winners of smaller amounts who play scratch-offs or other lottery games — with one gambler taking home $45,000 in one purchase — but there has never been a jackpot of such magnitude there.
"You just never know," he said.
(Click to display full-size in gallery)
(Click to display full-size in gallery)