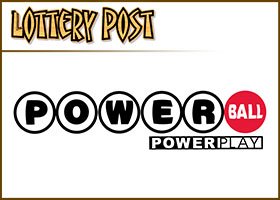 A single ticket sold in New York state won Saturday's Powerball jackpot worth $245.6 million, lottery officials announced early Sunday.
The winning ticket was sold at the Stop & Shop, 2754 Hylan Boulevard, on Staten Island, according to the New York State Lottery's Web site. There was no immediate word on who holds the winning ticket.
Also Saturday there was a winner in Florida of a secondary prize of $2 million and a winner in Georgia of a $1 million prize.
Saturday's winning Powerball numbers were 5, 43, 56, 62, and 68, with Powerball number 24. The Power Play multiplier was 2.
The lump sum payment before taxes will be about $147 million for the winner of Saturday's jackpot.
Because there was a jackpot winner, the amount resets to $40 million for next Wednesday's drawing.
The last big payout occurred when a single winning ticket worth $150.4 million sold in Oregon won on June 21.
Powerball is held in 44 states, the District of Columbia, the U.S. Virgin Islands and Puerto Rico.
A $2 ticket gives you a one in 292.2 million chance at joining the hall of Powerball champions.
The drawings are held at 10:59 p.m. Eastern Wednesdays and Saturdays. More information about Powerball, as well as Mega Millions, can be found at USA Mega (www.usamega.com), a website devoted to the two huge multi-state lottery games.