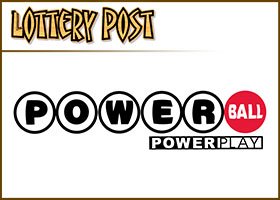 By Todd Northrop
It will probably be the merriest Christmas one New Yorker has ever known.
That's because one lucky lottery player from New York has won the Powerball jackpot in the Christmas drawing Saturday evening.
It will likely be the furthest thing from a "Silent Night" in the winner's household, as they will either win a $48.8 million annuity jackpot, or a $23.1 million lump-sum cash option.
Of course, the federal government and the state of New York will be also singing Joy to the World, as they will reap at least 25% and 8.97%, respectively, of the grand prize in taxes.
In addition to the jackpot winner, another 5 lucky players matched the first 5 numbers (but not the Powerball) for a $200,000 prize: 1 from Illinois, 1 from Louisiana (with Power Play), 1 from New York, 1 from North Dakota (with Power Play), and 1 from Pennsylvania (with Power Play).
The three second-prize winners who spent an additional $1 to purchase the Power Play option will have their prize automatically increased to a cool $1 million.
The Christmas Powerball winning numbers are 1, 17, 38, 50, and 52, and the Powerball number is 24. The Power Play number is 2.