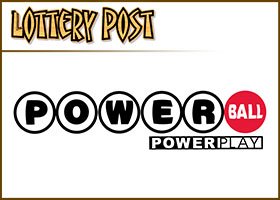 Winners hold press conference but don't reveal names
Includes video report
DES MOINES, Iowa — Winners of a $241 million Powerball jackpot, the largest ever won by an Iowa Lottery player, claimed their prize Wednesday in Des Moines, but they refused to identify themselves.
A bus carrying about 50 people from Cedar Rapids pulled up to Iowa Lottery headquarters on Grand Avenue shortly before noon. The group included almost all of the 20 workers from the Quaker Oats plant in Cedar Rapids who jointly purchased the winning ticket as part of pool.
The workers wore red t-shirts and had broad smiles as they got off the bus. They whooped and hollered. Asked how they felt, they responded "Great!" and "Awesome!" Although none would provide their full name, they said they are members of the Retail, Wholesale, Department Store Union Local 110.
Assuming the winners take a lump-sum cash payout, they will each receive $5.6 million after taxes are paid, The total lump-sum payout was about $160 million before state and federal taxes were deducted.
A middle-aged man, who would only say his name was "Al," confirmed that he held the lucky ticket. The entire group then walked behind closed doors inside the Iowa Lottery's offices to validate their ticket and claim their prize money. The workers later held a news conference, appearing before TV cameras, but declining to give their full names, saying they are common people who wanted their privacy to be respected and that they didn't want to be bothered by solicitors.
Joseph Day of Cedar Rapids, a lawyer representing the winners, said he plans to seek a court injunction blocking the Iowa Lottery from releasing the winners' names to the public. Iowa Lottery Chief Executive Officer Terry Rich said the lottery believes the winners' names are public and should be disclosed. He said the lottery has given the group 10 business days to seek an injunction. The Des Moines Register and the Cedar Rapids Gazette made requests to Iowa Lottery officials for the names to be released under Iowa's Open Records law.
Rich said he wasn't aware of any situation previous where the Iowa Lottery had not made the name of a lottery winner public.
The winners were showered with confetti thrown by Iowa Lottery employees as they entered the news conference while friends and family members cheered. Some plan to retire immediately, one said he had purchased a couple of cars that he needed and another said he had plans to travel to Alaska. Earlier, lottery officials played a country western tune written and recorded by one of the winners' co-workers, which was titled, "Calling in Rich."
The union which represents the workers issued a statement saying that the Quaker Oats workers, who would only be identified as the "Shipping 20," were withholding their names for "legal reasons." They range in age from 35 to 64, and their years of service range from ten years to forty years per employee. Collectively, they have more put in more than 640 years of service at the unionized plant.
They have been buying Powerball tickets for the past fifteen years and finally hit the jackpot this year, the union said.
Together, they are thinking about how to contribute in a positive way to their Local 110 union family and to community initiatives that will benefit residents in and around Cedar Rapids, the union statement said.
"The union has stood up for us, on and off the job, and brought us together as one family. We've been through a lot together, especially since the flood of 2008, and this has given us a renewed appreciation for our union values," said one of the unidentified Powerball winners, a long-time worker at the plant, who was quoted in the union's statement.
The flood of 2008 in Cedar Rapids affected the shipping department and all other areas of the plant, and since then the 20 workers have jointly put in many extra hours in order to get the massive water-damaged facility up and running again, the union said. The statement said they know the important and historic role the Quaker Oats plant has played in Iowa's economy for decades.
"These guys have worked very hard for many years, and they want to use their good fortune to make life better for others at the plant and in their community. This is a great American story but also a great union story. These are some of the most decent and generous people you'll ever meet, and all of our members couldn't be happier for them," said Al Hartl Jr., president of Local 110.
The winning ticket was from a Powerball drawing held June 13. The ticket was sold at a Hy-Vee grocery store on Edgewood Road in Cedar Rapids, and there has been intense speculation since then over the winners' identity.
The odds of winning the Powerball jackpot are 1 in 175.2 million.
The winning numbers were 7, 10, 14, 33, and 57, with Powerball number 18. The jackpot ticket matched all six numbers drawn.
Iowa's biggest previous jackpot winners were Tim and Kellie Guderian of Fort Dodge, who claimed a $200.8 million prize in October 2006. The biggest jackpot ever for Powerball was a $365 million prize shared in February 2006 by eight co-workers at a ConAgra ham processing plant in Lincoln, Neb.
This was the seventh time a Powerball jackpot ticket has been sold in Iowa, but it's the fifth time the Iowa Lottery has sold a Powerball ticket worth at least $1 million since the game was redesigned in January. Those changes doubled the price of a Powerball ticket to $2 from $1, while providing more chances to win at least $1 million.
Iowa represents only 1 to 2 percent of total revenue in the Powerball game, which is played in 44 jurisdictions nationwide with total sales of more than $3 billion annually. Rich said the Iowa Lottery had been hoping to have four to six winners of at least $1 million annually under the new Powerball rules, but what's happened since January already has exceeded his expectations.
VIDEO: Powerball winners arrive at Iowa Lottery headquarters
VIDEO: Bus driver speaks about the 20 winners
PHOTO: The winners pose for a group photo
(Click to display full-size in gallery)
DOCUMENTS: Legal documents for the "Powerball Shipping 20"
See the Related Links section below to view four legal documents used by the 20 Quaker Oats workers to claim their prize without revealing their names.