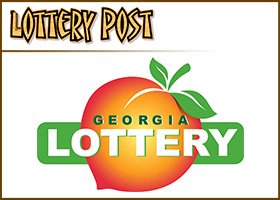 Georgia Lottery officials approved for the first time Thursday an online ticket system, with sales to the public set to begin as soon as November.
The move is expected to increase the Georgia Lottery's revenue by millions of dollars a year — thus helping the state's lottery-funded HOPE Scholarships and pre-kindergarten programs — and positions Georgia among the first states nationwide to officially expand lottery sales to the Internet.
While the lottery's governing board voted unanimously for online sales, the issue is not without controversy.
The Georgia Family Council, which lists faith in God and limited government among its core values on its website, expressed disappointment that sales will be expanded.
A statement from the group characterized the lottery as "inherently exploitative," saying that research shows a disproportionate share of lottery players are minorities with low incomes, while those who benefit most from it are white and from the upper-middle class.
"The fact that our state government runs the lottery and encourages gambling among those who can least afford it is contrary to the very purpose of government, which is to protect people, not to take advantage of them," it said.
But Gov. Nathan Deal — whose opposition has so far doomed a bigger expansion of gambling in Georgia — said Thursday that he was fine with online lottery ticket sales.
"I think that is a useful area to explore," Deal told The Atlanta Journal-Constitution. "It does open the participation up to a generation of younger citizens of our state who might not take the time to go to a store to physically purchase a ticket."
Some critics of the move said the board's approval contradicts its stance against expanding legal gambling in Georgia to include casinolike video lottery terminals.
So-called VLTs are still not allowed in Georgia, much to the chagrin of developers of a proposed gaming resort in Gwinnett County.
"I'm glad they are at least in some areas trying to keep up with what other states are doing, but the revenue this [online sales] project is going to bring in is minute to what our project is going to bring in," said developer Dan O'Leary who, with a Delaware casino company, has proposed a $1 billion entertainment complex for a 122-acre industrial site near Norcross.
Backers of the unapproved Gwinnett complex say it and its thousands of VLTs could create 2,500 permanent jobs and 1,000 construction jobs. They say it would generate $350 million a year for the popular HOPE Scholarship and pre-k programs, which are both funded through lottery revenue.
That figure for O'Leary is important because while the Georgia Lottery is one of the most successful in the nation, it cannot keep up with the demand of rising enrollment and tuition costs. That gap exists even as officials for the lottery this week announced it had raised a record $901 million in the 2012 fiscal year for the HOPE and pre-k programs.
Officials said Thursday that the addition of online sales — which will be limited at first to Powerball, Mega Millions and Fantasy 5 — would amount to about 2 percent of annual existing sales of those games, although they could not provide an exact estimate. They also felt comfortable with technological controls they can place on players who buy tickets online.
Those controls include mandatory registration, banking requirements that would match an applicant's name, address and Social Security number, and limits on how much account activity or playing time will be allowed. IP addresses will be monitored to assure players buy the tickets only in Georgia. No out-of-state sales are allowed. Players must be at least 18 years old.
"This is not a silver bullet, but the long-term potential to this is very large," Georgia Lottery Board Chairman Jimmy Braswell said. "It really is just a change in our existing business model to reach a new set of players" who are Internet-savvy, he said.
Online lottery sales became possible last year, after the U.S. Justice Department reversed itself and said the national Wire Act of 1961 applies only to sports betting. The act otherwise prohibits placing bets over telecommunications systems across state or national boundaries.
With the restriction gone, Illinois at the end of March became the first state to sell lottery tickets online. States such as Delaware have approved the process but have yet to start it. Eight to 12 other states are actively working on it, according to state and national gaming officials.
The effect of online sales on convenience and retail stores already selling lottery tickets is unknown, although lottery officials offered a bit of a carrot to those merchants Thursday with approval of a new debit card for both lottery and retail transactions.
Branded as the lottery's "iHOPE" card, it will allow players to preload funds, buy tickets and have their winnings automatically downloaded into the card's account — instead of going to a store for cash on hand. It can be used any place that accepts debit cards for regular retail transactions. Stores that sell lottery tickets will not face debit card transaction fees for lottery sales through the iHOPE card.
(Click to display full-size in gallery)