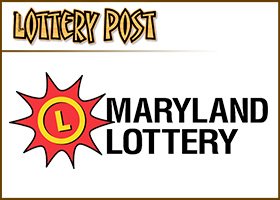 Donald "Donnie" Cole III thought he was lucky when he survived a brain aneurysm in 1999. But little did he know that his good fortune would continue.
Cole, 52, of Brookeville, Maryland, is convinced he is the luckiest man alive, after recently winning $101,000 playing the Maryland State Lottery.
Cole, who said he buys lottery tickets almost every day from the Shell gas station in Olney, won $50,000 on a $20 Big Money Mega Play scratch-off ticket on June 26.
"It was a stunning feeling," he said. "I just kept looking at it, wondering if I was looking at it wrong. I put it down and came back and looked at it again, and knew that I really had won."
On July 25, Cole won another $50,000, on a $20 Silver & Gold scratch-off, also purchased from the Olney Shell, 18040 Georgia Ave.
"It wasn't nearly as much of a shock the second time," Cole said. "It was like, 'Wow, I did it again.'"
Shell station manager Zack Lakhani said Cole comes in early each morning, and his wife, Cheryl, comes in each evening to purchase lottery tickets.
"They are nice people, and Don is a very lucky man" he said. "His wife has won a few times, too."
Lakhani sold Cole the winning Silver & Gold ticket. He recalls Cole returning to the store later that day to tell him he had won.
"He was cool and calm," Lakhani said. "I was more excited than he was."
Cole said the chances of two $50,000 tickets being sold in the same store were "something like 20 million to 1," much less the chance of the same guy buying both.
"We were thrilled to see Donald again," said Maryland Lottery Communications Director Carole Everett. "We get lots of winners, but to win two $50,000 prizes in less than a month is truly unusual."
Everett said there are no hard statistics because everything is random, with variables such as how often someone plays or which tickets they purchase.
"Occasionally we have winners like Mr. Cole who have won more than once, but that is the exception, not the rule. There's no magic formula, but that is part of the fun."
Although he plays the lottery regularly, Cole had only won "nickel and dime" prizes until this summer. While on the phone with The Gazette last week, he learned he won $1,000 from having two winning Pick 3 tickets, each worth $500.
He said he's become somewhat of a celebrity at the Shell station, where his winning tickets and a replica of his check are displayed.
"I'm a pretty hairy guy, but have bald spots from people rubbing me for luck," he said. "Everyone wants to know which direction I scratched, and how I chose the tickets."
Lakhani said lottery sales have increased since people have learned about the winning tickets.
"Everyone wants to know which tickets he bought and how many," Lakhani said.
Cheryl Cole said she knew he was a lucky guy when she married him.
"I just didn't know how lucky" she sad. "I just think it is fabulous. I was in shock the first time and the second time was surreal."
The couple do not have children, but they do have ferrets and fish. He plans to donate some of his winnings to animal rescue organizations.
"Other than that, I am going to buy a whole lot of stuff I don't need, and will continue to reinvest," he said. "I bought a $125 door knocker in the shape of a crab, just because I could."
Cole, who works as a government contractor, literally danced into the Lottery office to pick up his winnings.
It's good being me," he said. "This has been fun, one hell of a ride."
(Click to display full-size in gallery)