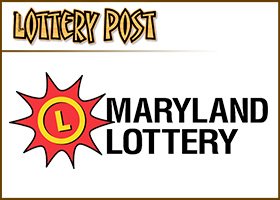 Lottery officials see a familiar face walk into headquarters
By Kate Northrop
ELKRIDGE, Md. — There's a Maryland man whose luck refuses to run out after he bagged his fourth major lottery prize above $50,000 last week.
A lottery enthusiast made his fourth trip to Maryland Lottery headquarters to claim not his second, not his third, but his fourth lottery prize of at least $50,000.
Kenneth Weinberg of Columbia has become a familiar face at Lottery headquarters in Baltimore. He paid a visit last week to collect a $50,000 prize he won on a scratch-off game, a $20 ticket called "$50,000 Cash."
"I've been doing well these last few weeks with '$50,000 Cash,'" he told the Lottery. "When I stopped by the Royal Farms in Elkridge, that's what I played."
Although he buys instant tickets every day, he did not scratch off the $20 ticket right away.
"I've been having an issue with my eyesight, so I rely on the scanner," he explained. "It's easier to read."
At this point, Weinberg has had enough experience to know that he had just won a significant prize when a message directed him to visit Lottery headquarters, but that doesn't mean it was any less exciting than the other three times.
"It was like the first time," he recalled. "My heart started beating so fast."
Weinberg then took the initiative to scratch the ticket to see what sort of prize was lying underneath the foil and revealed a $50,000 top prize.
"It was amazing," he continued. "All I could say was 'Wow!'"
His resume of lottery wins also boasts a $100,000 prize he won on a separate occasion, in addition to two others.
"I've been very lucky with the lottery," the four-time winner remarked.
Semi-retired, the counseling group advocate says that the winnings from his latest prize will help him fund home remodeling projects.
The Royal Farms on Lark Brown Drive in Elkridge receives a $500 bonus from the Lottery for selling the top prize-winning ticket.
According to the Lottery, the "$50,000 Cash" game has risen to the sixth spot on their list of Top 40 scratch-offs. While most scratch-off games at the $20 price point offer a handful of top prizes, the "$50,000 Cash" game boasted 160 at launch, perhaps contributing to its popularity among players.
There are currently 127 top prizes of $50,000 remaining in the game, as well as 143 out of 174 second-tier prizes of $5,000 and 5030 out of 6218 third-tier prizes of $500 left to claim.
(Click to display full-size in gallery)