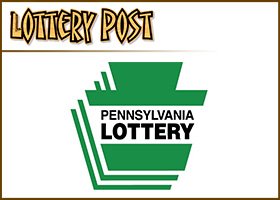 PITTSBURGH, Pa. — A 70-year-old Pennsylvania man faces up to a year and half in prison for having more than 40 people cash in lottery tickets worth $520,000 so he could avoid paying federal income tax on the winnings.
Sherman Friend, of McClellandtown, faces a sentence of 12 to 18 months in federal prison when he is sentenced Feb. 15 on the tax evasion charge he pleaded guilty to Friday before U.S. District Judge Arthur Schwab in Pittsburgh.
Assistant U.S. Attorney Nelson Cohen said Friend won big when he bought 208 50-cent tickets on the number 1127 for the lottery's mid-day Big 4 drawing on Dec. 17, 2009. Each ticket was worth $2,500, so Friend asked more than 20 friends who, in turn, recruited others, to cash the tickets so the tax liability couldn't be traced back to him.
In most instances, Friend paid the ticket-cashers $250, or 10 percent of each ticket's value, Cohen said.
Friend's attorney, John Cupp Jr., declined to comment about how often Friend plays the lottery or whether he was using a system to place his bets.
"I wish I knew," Cupp said.
Friend had previously won a vehicle in a fire department raffle in Maryland in 2007 and became angry when he learned he owed income tax on the vehicle, which he had given to a relative, Cohen said.
"We would submit that as evidence of his knowledge that if you won a lottery or raffle, you have to pay the tax," Cohen told the judge.
So, when Friend hit big on the lottery, he was determined to avoid the taxes.
"He went on to explain that he didn't feel he owed the taxes on these moneys," Cohen told the judge, referring to a statement Friend gave to Internal Revenue Service investigators.
In all, Friend avoided more than $132,000 in federal income taxes by failing to declare his cut of the winnings, which added up to more than $481,000 in 2009 and 2010, the two years in which he had the others cash the tickets. The lottery winnings were Friend's primary source of income in those years.
Cohen told the judge that Friend has agreed to repay the back taxes and that he may be sued by the IRS for penalties and interest, which have yet to be calculated.