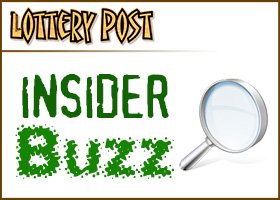 WILMINGTON, Del. — A pair of men who conspired to hide from the tax man that one of them won $500,000 in the lottery were each sentenced to two years of probation Tuesday.
Pennsylvania convenience store owner Charig R. Patel and frequent lottery player Kendrick D. Francis each admitted to conspiracy to defraud the IRS and making a false statement on a tax return in March and faced up to three years in a federal prison.
However, attorneys for each of the men argued to Chief District Judge Gregory M. Sleet that the actions of both were an aberration and society would not be served if the pair were sent to prison. Both Patel and Francis had no significant criminal history and defense attorneys said both were remorseful.
Assistant U.S. Attorney Lesley Wolf declined comment.
According to prosecutors, in Feb. 2008, Wilmington resident Francis won a 10,000-to-one bet on the Pennsylvania Lottery's Big 4 game and because he had purchased 360 tickets with the same number — 4177 — he won $532,000.
The problem came when Patel, owner of Conley's Market in Woodlyn, Pa., suggested to Francis that he could help him avoid paying income taxes on the proceeds by having others appear to cash a number of Francis' winning tickets. Francis agreed and paid Patel a $50,000 "fee" to have others cash in about half of his winning tickets.
Patel's attorney, Edmund "Dan" Lyons Jr., said his client did not act out of greed but out of economic necessity as he has been struggling during the recession. Lyons, however, noted that Patel has since paid back the approximately $11,000 that the government said he owed.
Prosecutors had pressed for a more stern sentence for Francis because he has not yet paid the $100,000 he owes. Francis' attorney, John S. Malik, said the lottery winnings are tied up in a house and his client is working to get cash to pay the debt, adding Francis made a $10,000 payment Tuesday.