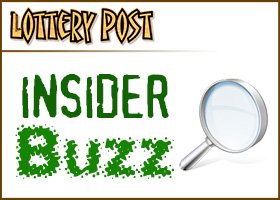 A Chicago man accused of fatally shooting a cashier and customer inside a Southwest Side convenience store in 2005 "almost got away with it," but a trail that started with lottery tickets he'd purchased moments before the killings ultimately led police to him, prosecutors said Tuesday as the man's double-murder trial got underway.
Timothy Fountain, 42, is charged with first-degree murder and armed robbery in the August 2005 shooting deaths of clerk Graciela Rodriguez, 37, and Nicholas Guerrero, 75, inside Maggy's Food Store in the 4400 block of South California Avenue.
Prosecutors said Fountain, a convicted robber, went into the store and ordered two Pick-Four lottery tickets from Rodriguez before announcing a robbery, grabbing cash from the register and forcing her at gunpoint to a back room, where he shot her in the head. On his way out of the store, Fountain shot and killed Guerrero, a grandfather of 15 who lived next door and visited the store every day to chat with Rodriguez.
Assistant State's Attorney Jeff Allen said in his opening statement to jurors at the Leighton Criminal Court Building that Fountain's only motive was "greed."
"They died for a few lousy dollars from the cash register," Allen said. "It's scary stuff."
Surveillance footage of the robbery was too grainy to positively identify the killer, and a composite sketch drawn from a teenage witness who saw the gunman outside the store minutes before the robbery did not yield any leads.
A few weeks later, with the case going cold, a detective on a hunch entered one of the lottery ticket numbers — 5157 — into a police database of convicted robbers, Allen said. Fountain's name popped up because he had used the address of 5157 S. Union Ave., which was his mother's house, when he was arrested in the late 1990s. Detectives then showed a photo array to the witness who'd seen the gunman, and he identified Fountain, according to the prosecutor.
Allen said in the ensuing investigation, DNA found under Guerrero's fingernails was matched to Fountain, indicating the two had struggled before Guerrero was shot. An FBI cell phone forensic analyst will also testify that Fountain's phone was pinging off towers in the vicinity of the store at the time of the murders, Allen said.
In her opening statement, Assistant Public Defender Lakshmi Jha said the prosecution's case was riddled with assumptions, bias and flaws. The teenager who identified Fountain from the photo array has changed his story over time, the cell phone evidence could not pinpoint Fountain's exact location, and nothing in the surveillance footage points to Fountain. A defense expert will testify the DNA evidence was misinterpreted by the state police crime lab and does not match Fountain, Jah said.
"Evaluate the evidence carefully because it's not all it's cracked up to be," Jah said.
The trial was scheduled to continue Wednesday before Judge Charles Burns.