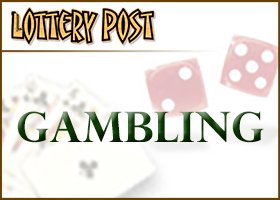 A Michigan man went to Mississippi for a friend's funeral last week, and came back a multimillionaire.
Tyler Morris, 73, drove with his wife to attend the funeral of his longtime friend Max Anderson, 86, on Feb. 15, and stopped by one of Anderson's favorite hangouts afterward: The Palace Casino Resort in Biloxi, Miss. He decided to play penny slots in honor of Anderson, who had often gone with Morris to the casino over the years, and always played the slots.
Morris put his money on The Lord of the Rings: The Fellowship, a game with a maximum bet of $3.50, and ended up winning $7,217,175.15.
"I was shooting craps at first, and I felt like somebody was watching me," Morris told TODAY.com. "I looked over my shoulder and zeroed in on that penny slot machine because my friend always played it. Then I won $7 million. As I was playing, I thought I was getting the message from my friend."
Morris and his wife, Mary, were very close with Anderson, and traditionally traveled to New Orleans with him in February to celebrate Mardi Gras. But Anderson was too sick to make the trip this year, and passed away on Feb. 7. Morris, who had known Anderson for more than four decades, was one of three people selected to give a eulogy at his funeral. The two men had been part of the same social club in Michigan for a time, and owned shares in a hunting cabin together.
"I was just kind of stunned when I won," Morris said of his good luck at the slot machines. "It felt like somebody was watching me when nobody was. Everybody down there was really happy that I won. They wanted to have their picture taken with me or touch me and have the luck rub off on them."
When Mary initially couldn't find her husband at the craps table, she called him on his cell phone and he informed her that he was just collecting a jackpot he won on the slots. She soon saw a crowd around the Lord of the Rings machine.
"I kind of tried to get closer and a lady grabbed a hold of me and said, 'That man just won seven million dollars,"' Mary told Savannah Guthrie on TODAY Thursday. "I said, 'Oh my goodness."'
Morris, who has three sons, said some money will be used to pay off the new car he and his wife recently purchased, after racking up over 200,000 miles on their previous car, and a large portion will be put away in a college fund for his grandchildren. He plans to continue working at Montague Metal Products Inc., the small manufacturing company he owns with his wife that sells aluminum items like flagpole eagles and weather vanes.
"We were struggling a little bit through the recession, but we're hanging in there," Morris said. "This should help."
(Click to display full-size in gallery)