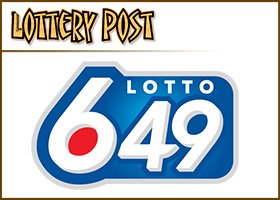 There were 4 winning tickets — 2 of which were his
Harry Black won an incredible $31.7 million in the lottery, but the way he accomplished it is even more amazing.
The Surrey, British Columbia, man who won half of a record-breaking Canada Lotto 6/49 jackpot has come forward more than a month after the draw with not just one, but two winning tickets.
The British Columbia Lottery Corporation (BCLC) said that each of the four winning tickets in its $63.4 million Lotto 6/49 draw on April 13 were worth close to $15.8 million and Harry Black, 66, of Surrey, had two of them.
Black was presented with two cheques totaling more than $31.7 million at the B.C. Lottery headquarters in Vancouver on Tuesday afternoon for having two tickets with the winning set of numbers: 2, 10, 17, 19, 44, and 47.
"I've been playing these winning numbers for about 35 years, ever since the lottery started," Black said.
"I have this one set of numbers on every card that I make up, and I got about a dozen cards with the same winning numbers on them. I happened to play two cards that I never really won any money on, and bought a bunch of quick picks. I won twice on one card, a small prize and this," he said nodding to the first of two checks.
"And the other one was just straight the other one," he said, nodding to the second.
"The story's still sinking in," he said.
Black, who worked as a cement mason at large construction sites in B.C. over the past 30 to 40 years, and more recently in the film industry in the transport department, said he is used to high-stress work, but winning the lottery was a lot to handle.
It took him more than a month to come forward to claim his prize.
"You have no idea how much stress there is when you win on the lotto, especially something like this. First thing, you've got to deal with yourself, and then make plans," he said. "It takes time to execute plans."
Black said he has "personal plans" he is keeping secret for now, but that he hopes are finalized in the next few says. Once that's taken care of, he said, he wants to "disappear for a while."
"I'm just going to go to an airport, grab a ticket to the nearest flight out and go," he joked.
Black said he didn't have family to share his winning with, but he hinted he might use some of the money to play with some of the "toys" he already owns after years of hard work.
"My main interest is drag-racing," he said, smiling. "If it's dangerous, I like doing it."
Half the prize to two other tickets
The other half of the jackpot prize belongs to two other ticket holders.
A few days after the draw, Vancouver resident Chad Seguin, 41, came forward to claim his prize. He said he bought two quick pick tickets at the Chevron station at Macdonald Street and 16th Avenue just hours before the 6/49 draw.
When he checked them after the draw, one was a $1 winner, while the other was a winner for the record-breaking $63 million jackpot prize.
"The number came up and the number was so large, I had to look at it three times," said Seguin, a father of two. "I called my wife right away and she didn't believe it either."
After lottery officials handed over his check on Wednesday morning, Seguin said he plans to shop for a new home and vehicle before spending a bit of time pondering what to do next.
Seguin and his wife both work at a small dental appliance factory, but the two didn't go to work on that day.
"When [you] wake up in the morning, the first thing you say is, 'I need to go to work today'." Seguin said.
"And, you know, for the last few days, it's been waking up in the mornings and saying 'I don't really need to do anything'."
A fourth winning ticket was purchased in Alberta, the BCLC said.
Winners have 52 weeks from the draw date to collect their prize.
The previous record 6/49 jackpot of $54.3 million, was won in an October 2005 draw by a group of 17 oil and gas workers in Camrose, Alta.
(Click to display full-size in gallery)
(Click to display full-size in gallery)
(Click to display full-size in gallery)