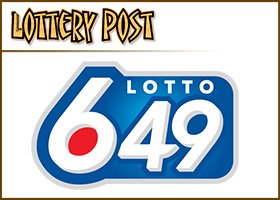 Winning ticket was a free play won in earlier drawing
By Todd Northrop
An Edmonton, Alberta, couple is walking away with a cool $8.1 million after striking it big in February in Canada's national Lotto 6/49 game.
Barbara Fink didn't know how much she had won when she checked her numbers online the night of the Feb. 22 lottery draw, but she wasted no time calling her husband, Douglas, who was working out of town at the time.
"I knew we had all the numbers, but I didn't know how many winners there were," Barbara said in a news release. "I called Douglas back before midnight and told him it was more than $8 million."
In total, the Finks won $8,163,061.10. A ticket sold in Ontario won the other half of the $16.3 million jackpot.
It's the third time the Finks have won the lottery. In 1989, Douglas shared in a $128,000 Lotto 6/49 win with four of his friends. And in 2010, the Finks both shared in a $100,000 Extra prize together.
The couple said they plan to use the recent winnings to travel the world and ensure their daughters and grandkids are looked after.
"Family comes first," said Barbara.
The couple also will start looking for a new home.
"Barbara wants a new house, so she'll get one," Douglas said.
The winning ticket was a free play won on a previous draw, which Barbara redeemed at Northlands Park, 7410 Borden Park Rd., in Edmonton.
The winning Lotto 6/49 numbers on Feb. 22 were 9, 21, 25, 26, 31, and 41.
(Click to display full-size in gallery)