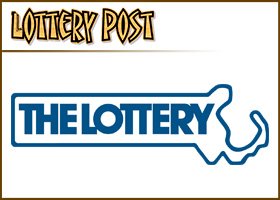 More capable company doesn't get contract for nondiversity, despite having female CEO
The Massachusetts Lottery's lucrative advertising contract, the source of the political downfall of former state Treasurer Tim Cahill, is again under fire after a marketing firm led by a prominent Boston businesswoman lost the bid under the state's diversity program.
The Patrick administration is defending the award of the $5 million Lottery contract to Connelly Partners, which is not owned by a woman or a minority but got credit for doling out a paltry $12,000 subcontract to a woman-owned vendor.
The losing bidder, Judy Habib, CEO of KHB Brand Activation, got the highest points for cost and presentation but scored lower because her firm didn't promise to partner with a minority or woman-owned firm for subcontract work.
Habib is challenging the contract award because she says the state's diversity plan and the Lottery, under ?Treasurer Steven Grossman, failed to give her credit for running a woman-owned business.
"The Lottery's award of this very important and highly visible contract ... on the sole basis of diversity scoring completely contradicts your department's and this administration's commitment to ... supporting small and women/minority owned businesses in Massachusetts," Habib wrote in a letter to Grossman.
Lottery and Patrick administration officials say Habib's firm lost because it failed to fill out a form promising to give a small piece of the contract to a woman- or minority-owned firm. Habib says she didn't fill it out because her firm is already certified as a woman-owned business and believed she would get credit for that under the state's diversity plan.
"There was no mistake here," said Beth Bresnahan, the Lottery's director of marketing and communications. "We scored it and awarded it accordingly. They (KHB) made the assumption they were getting points for being a woman-owned business."
A spokeswoman for the Patrick administration said the agency is standing by the Lottery's contract decision even though Gov. Deval Patrick has championed diversity and signed an executive order in 2005 reinforcing that the state agencies give preference to minority- and women-owned businesses when awarding large contracts.
"All businesses seeking to be a vendor to the commonwealth must complete a Supplier Diversity Plan," said Alex Zaroulis, spokeswoman for the Department of Administration and Finance. "KHB did not submit a supplier diversity plan and therefore scored lower than the firm that was selected by the Lottery which did fulfill all the bidding requirements for the Lottery contract."