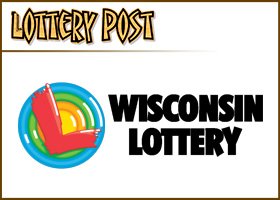 EAU CLAIRE, Wis. — Two men and one woman from Eau Claire, Wisconsin, are being charged with theft after police said they got caught stealing and claiming a winning $10,000 lottery ticket.
The rightful winner, a 65-year-old Eau Claire man, said he is putting retirement on hold after police said his ticket was stolen by a grocery store employee who was supposed to mail it in.
After buying a winning lottery ticket at Gordy's County Market on Clairemont Avenue and soon turning it in at Mega West, the man, who didn't want to be identified, said he waited for a response that never came.
"I called the lottery office, and asked them 'What's going on? I don't get the money yet.' They tell me somebody else cashed it. I say, 'What?'" the man said.
The listed winner was 21-year-old James Shafer of Eau Claire.
According to a criminal complaint, here's how he got it: Mega West employee Kimberly Strand told police she helped the man with mailing the ticket and later noticed it hadn't been sent. She told police she grabbed it, took it home and showed it to her boyfriend, Justin Brummond, who said they should cash it in. Brummond offered his brother James Shafer $500 to claim the ticket and their grandmother took them to Madison to claim the winnings.
"Here there are so many different pieces, that we really needed to figure out what went where so that we could line up time frames and who did what," Eau Claire Police Community Relations Officer Kyle Roder said.
"This definitely appears to be planned. It's not something that could just happen. There were many moving pieces. And many people involved. This is quite rare," he said.
More than one month later, with felony charges now pending for the three involved, police say there are ways to safe guard against these types of thefts.
"You have to trust people still, but we want you to be cautious and document when did you do things, who did you meet with and what took place in those transactions?" Roder said.
But the winner, who said he is unsure whether he'll get his winnings, took it a step further.
"I learned my lesson. Don't trust nobody. It doesn't matter. You know them, you don't know them; doesn't matter. Don't trust. Money is money," the man said.
The three suspects could face more than nine years in prison if convicted.
A Mega spokesman said Strand no longer works there and their staff will work with the lottery office to ensure the winner gets his money.
The Wisconsin Lottery office didn't reply to messages left.