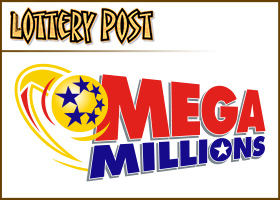 By Todd Northrop
Lottery players across the United States will be lining up at lottery retailers for their chance to win Friday's massive $291 million Mega Millions jackpot, after nobody won Tuesday's $257 million grand prize.
The cash value stands at a staggering $157.2 million.
With the new Friday jackpot, both the annuity jackpot and lump-sum cash value enter into the top 25 United States lottery jackpots. (See full list below.)
Friday's Mega Millions jackpot is the accumulation of 18 consecutive drawings without a top prize winner. The current jackpot run-up started on October 4 as a $12 million grand prize.
Players should note that jackpot amounts are conservative estimates provided by the lotteries, and are often somewhat higher by the time the drawing occurs.
In the latest Mega Millions drawing that took place this past Tuesday night, there was no jackpot winner, but 1 lucky player from Missouri matched the first 5 numbers for a $1,000,000 prize.
The Missouri winner did not purchase their ticket with the Megaplier option for an extra $1 per play. If they had, their prize would have been increased to $3 million, because the Megaplier number drawn was 3.
The Megaplier option is not available in California, because the fixed nature of the prize increase offered with the Megaplier is not compatible with California's pari-mutuel payouts. By law, California awards all prizes on a pari-mutuel basis, meaning the prizes will change each drawing based on the number of tickets sold and the number of tickets that won at each prize level.
A total of 73 tickets matched four of the first five numbers plus the Mega Ball to win a $5,000 prize. Of those tickets, 17 were sold in California, where the prize awarded this drawing is $2,566.
The Mega Millions winning numbers for Tuesday, December 3, 2013, were 7, 12, 41, 44, and 59, with Mega Ball number 3. The Megaplier number was 3.
Following the Tuesday drawing, the Mega Millions annuity jackpot estimate was raised $34 million from its previous amount of $257 million. The cash value was raised by $18 million, from its previous amount of $139.2 million.
Mega Millions is currently offered for sale in 43 states, plus Washington, D.C. and the U.S. Virgin Islands. Drawings are Tuesdays and Fridays at 11:00 pm Eastern Time. Tickets cost $1 each.
A 44th Mega Millions state may be added in early 2014, as the state of Wyoming has approved a new state lottery with the intention of joining multi-state lottery games. (See Wyoming officially becomes 44th state with a lottery, Lottery Post, Mar. 14, 2013.)
The Mega Millions winning numbers are published at USA Mega (www.usamega.com) minutes after the drawing takes place.
Top 25 United States lottery jackpots of all time
Friday's Mega Millions jackpot currently stands as the 24th-largest lottery jackpot of all time in the United States. That position may rise before the drawing Friday night, as lotteries are typically conservative in their initial estimates, and brisk sales may push the jackpot estimate higher by draw time.
Mega Millions: $656 million, Mar. 30, 2012 - Illinois, Kansas, Maryland
Powerball: $590.5 million, May 18, 2013 - Florida
Powerball: $587.5 million, Nov. 28, 2012 - Arizona, Missouri
Powerball: $448.4 million, Aug. 7, 2013 - Minnesota, New Jersey (2)
Powerball: $399.4 million, Sep. 18, 2013 - South Carolina
Mega Millions: $390 million, Mar. 6, 2007 - Georgia, New Jersey
Mega Millions: $380 million, Jan. 4, 2011 - Idaho, Washington
Powerball: $365 million, Feb. 18, 2006 - Nebraska
The Big Game: $363 million, May 9, 2000 - Illinois, Michigan
Powerball: $340 million, Oct. 19, 2005 - Oregon
Powerball: $338.3 million, Mar. 23, 2013 - New Jersey
Powerball: $337 million, Aug. 15, 2012 - Michigan
Powerball: $336.4 million, Feb. 11, 2012 - Rhode Island
Mega Millions: $336 million, Aug. 28, 2009 - California, New York
The Big Game: $331 million, Apr. 16, 2002 - Georgia, Illinois, New Jersey
Mega Millions: $330 million, Aug. 31, 2007 - Maryland, New Jersey, Texas, Virginia
Mega Millions: $319 million, Mar. 25, 2011 - New York
Mega Millions: $315 million, Nov. 15, 2005 - California
Powerball: $314.9 million, Dec. 26, 2002 - West Virgina
Powerball: $314.3 million, Aug. 25, 2007 - Indiana
Powerball: $295.7 million, Jul. 29, 1998 - Indiana
Powerball: $295 million, Aug. 25, 2001 - Delaware, Kentucky, Minnesota, New Hampshire
Mega Millions: $294 million, Jul. 2, 2004 - Massachusetts
Mega Millions: $291 million, Dec. 6, 2013 - Preliminary estimate, not won yet
Powerball: $276.3 million, Mar. 15, 2008 - West Virgina
For those keeping score, the number of jackpots in the top 25, by lottery game, are:
Mega Millions: 9
Powerball: 14
The Big Game: 2
The Big Game is the original name of Mega Millions, from the game's first drawing on Sep. 6, 1996 through May 14, 2002. The name was changed to Mega Millions starting with the May 17, 2002 drawing.
Top 25 cash value jackpots
Since many lottery winners collect their winnings in cash, the lump-sum payout is an important measure of what a winning ticket could be worth.
Looking at the cash value, the upcoming Mega Millions jackpot ranks as the 24th-largest cash value in U.S. history.
Mega Millions: $471 million cash, Mar. 30, 2012 ($656 million annuity) - Illinois, Kansas, Maryland
Powerball: $384.7 million cash, Nov. 28, 2012 ($587.5 million annuity) - Arizona, Missouri
Powerball: $370.9 million cash, May 18, 2013 ($590.5 million annuity) - Florida
Powerball: $258.2 million cash, Aug. 7, 2013 ($448.4 million annuity) - Minnesota, New Jersey (2)
Mega Millions: $240 million cash, Jan. 4, 2011 ($380 million annuity) - Idaho, Washington
Mega Millions: $233.1 million cash, Mar. 6, 2007 ($390 million annuity) - Georgia, New Jersey
Powerball: $224.7 million cash, Aug. 15, 2012 ($337 million annuity) - Michigan
Powerball: $223.3 million cash, Sep. 18, 2013 ($399.4 million annuity) - South Carolina
Mega Millions: $214 million cash, Aug. 28, 2009 ($336 million annuity) - California, New York
Powerball: $211 million cash, Mar. 23, 2013 ($338.3 million annuity) - New Jersey
Powerball: $210 million cash, Feb. 11, 2012 ($336.4 million annuity) - Rhode Island
Mega Millions: $202.9 million cash, Mar. 25, 2011 ($319 million annuity) - New York
Mega Millions: $194.4. million cash, Aug. 31, 2007 ($330 million annuity) - Maryland, New Jersey, Texas, Virginia
Mega Millions: $185 million cash, Nov. 15, 2005 ($315 million annuity) - California
The Big Game: $180 million cash, May 9, 2000 ($363 million annuity) - Illinois, Michigan
Powerball: $177.3 million cash, Feb. 18, 2006 ($365 million annuity) - Nebraska
Mega Millions: $168 million cash, July 2, 2004 ($294 million annuity) - Massachusetts
Mega Millions: $167.7 million cash, Feb. 22, 2008 ($275 million annuity) - Georgia
Powerball: $166 million cash, Aug. 25, 2001 ($295 million annuity) - Delaware, Kentucky, Minnesota, New Hampshire
Mega Millions: $165.2 million cash, May 4, 2010 ($266 million annuity) - California
Powerball: $164.4 million cash, won Oct. 19, 2005 ($340 million annuity) - Oregon
Mega Millions: $164 million cash, Feb. 28, 2006 ($270 million annuity) - Ohio
Powerball: $161.5 million cash, July 29, 1998 ($295.7 million annuity) - Indiana
Mega Millions: $157.2 million cash, Dec. 6, 2013 ($291 million annuity) - Preliminary estimate, not won yet
Mega Millions: $156.1 million cash, Sept. 16, 2005 ($258 million annuity) - New Jersey