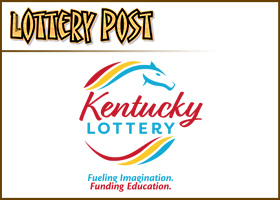 By Kate Northrop
Louisville Metro Police arrested a man who admitted to cashing in a stolen lottery ticket.
On Dec. 28, 2013, 57 year-old Dwayne Horne walked into a BP gas station on W. Broadway in Louisville to exchange a winning lottery ticket for cash. Investigators learned that the ticket was the same one that was reported stolen at the Cecil Service Center about a mile away.
The Kentucky Lottery contacted Louisville police when they noticed the stolen lottery ticket had been redeemed. Police subsequently reviewed the store's surveillance footage and confirmed that Horne was guilty of stealing the lottery ticket.
After he was arrested, the suspect then admitted to the police that he committed the theft.
The Cecil Service Center had reported a break-in with lottery tickets and other property stolen.
Horne was charged with first degree unlawful access to a computer and receiving stolen property. His crime is considered a Class C felony, which is normally punishable by at least 5 years but not more than 10 years of imprisonment.
(Click to display full-size in gallery)