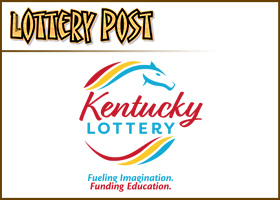 LOUISVILLE, Ky. — Two men are behind bars after being accused of shooting a 19-year-old for his winning lottery ticket two weeks ago near Churchill Downs.
One minute the man was on top of the world, and minutes later he was undergoing surgery at University Hospital and one of the suspects was trying to cash the lottery ticket.
"I was on the phone, somebody came up behind me, grabbed me and shot me for the ticket," the victim said.
He was on the phone talking to his mother.
It began at a convenience store on Taylor Boulevard earlier this month where the 19-year-old bought a $5 Win Win Win scratch-off ticket. The ticket was worth $1,000.
"We told him you have to sign behind the ticket. He signed behind the ticket. After that he left," store owner Mehr Dad.
After leaving the store the victim called his mom to tell her the good news.
"I was excited," Patricia Manning said. "(Then) I heard the gunshot."
Two shots were fired, with one striking her son in the side. Doctors had to remove his spleen. The store owner said one of his regular customers was in line.
"Actually he was standing in the line when he say he won $1,000 and I believe his partner was sitting in the car and they followed him," Dad said.
Metro police said James Watts, 40, is the man, who was standing in line. Watts is accused of trying to cash the winning ticket at other lottery outlets. He's charged with facilitation to commit a robbery.
Andrel Page, 21, is accused in the shooting. Page is facing robbery and assault charges.
"It should at least be attempted murder. I was unarmed and (he) shot me in the back," the victim said.
"I'm never going to forget that phone call. And I know he's never going to forget the day he got shot," Manning said.
Bond for Page was set at $50,000 and Watts is being held on a $5,000 bond. Both are due back in court on March 4.
Police said that although both admitted to their involvement in the shooting, they are still searching for a third suspect.
The victim was able to get his $1,000 in lottery winnings despite losing the ticket.
(Click to display full-size in gallery)
(Click to display full-size in gallery)
Thanks to Bluegrass for the tip.