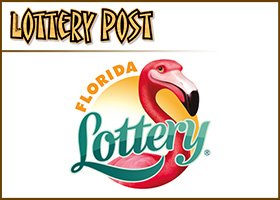 PORT ST. LUCIE, Fla. — The man who claimed a half-million dollar Florida Lottery prize a few days ago was determining Friday how much money he would need to post bail after police took him into custody on a warrant.
Giovanni Sanchez, 27, of the 1600 block of Southeast Tiffany Club Place, Port St. Lucie, was charged Friday afternoon with grand theft, three counts of trafficking in stolen property and three counts of giving false information to a pawnbroker. He was booked into the St. Lucie County Jail Friday afternoon. His bail will be determined at his first appearance Saturday.
According to Florida Lottery officials, the ticket Sanchez bought Sunday at a Speedway convenience store in Jensen Beach was for the $500,000 Holiday Gifts Scratch-Off game.
Police began in May investigating Sanchez as a suspect in a complaint of missing jewelry by an ex-girlfriend, according to his affidavits. She contacted police when she realized $3,350 worth of jewelry was missing from her home.
Sanchez and his ex-girlfriend dated for six months and lived together part of that time, according to statements she gave to police. The couple broke up in February.
A detective determined that between Dec. 24 and Jan. 8, Sanchez made three sales of five pieces of jewelry to two pawn shops in the city, according to affidavits. Store records show the jewelry he pawned matched the description of the jewelry his ex-girlfriend said was missing.
Sanchez received $510 from the three transactions, police said. Most of the items had already been sold by the stores when police asked about them in May, polce said.
Police spokesman Sgt. Frank Sabol said officers looked for Sanchez at multiple addresses and used several phone numbers, but could not locate him.
(Click to display full-size in gallery)