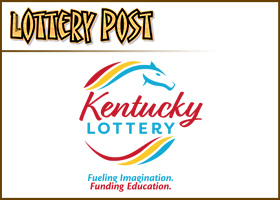 An undercover operation conducted by the Kentucky Lottery has nabbed three store clerks trying to steal winning tickets.
A grand jury in Louisville has handed down indictments against three individuals charged with influencing the winning of a lottery prize through coercion, fraud, deception or tampering with lottery equipment or materials, and a separate charge of providing false information to a lottery investigator. The first charge is a class B felony carrying a possible sentence between ten and 20 years, while the second charge is a class D felony carrying a one to five year sentence.
The Kentucky Lottery's security department launched an Integrity Testing Program to determine if store clerks were following procedures for cashing winning tickets. During the investigation, undercover Lottery security personnel presented clerks with tickets that would scan at the terminal as $18,000 winners. "When the tickets were presented, security personnel told the clerks he or she didn't know if any of the tickets were winners," said the KLC's Senior Vice President of Security Bill Hickerson. "It was up to the clerks to scan the tickets to see if they were indeed winners."
During this phase of the operation, Lottery security personnel went to 60 retailers in Louisville between February and July 2018. Some of the retailers were selected based on previous customer complaints or prior cashing activity, while others were randomly selected. Special tickets were produced by the Lottery's instant ticket provider (Scientific Games) for the operation. Internal alerts were received when someone attempted to cash them.
The results of the Integrity Testing Program were provided to the Commonwealth's Attorney's Office. Their staff presented two cases today against three defendants to the Jefferson County Grand Jury, and indictments were returned on:
Indrias Joseph, in conjunction with tickets presented at River Road Shell, 3002 River Road in Louisville.
Jinalben Savadara, in conjunction with tickets presented at Five Points Food Mart, 4548 Taylorsville Rd in Louisville.
Divyang M. Vyas, also in conjunction with tickets presented at Five Points Food Mart, 4548 Taylorsville Rd in Louisville.
Vadara and Vyas were indicted together, under the same case number. Their case will proceed in Division 13 of Jefferson Circuit Court. They will be arraigned on Monday at 3:30 p.m. Joseph's case will proceed in Division 7 of Jefferson Circuit Court. He will be arraigned on Monday at 11:30 a.m.
"The Kentucky Revised Statutes governing the lottery specify what shall be the appropriate penalties if those persons accused of undermining the integrity of the Kentucky Lottery. In the spring of 2018, the Kentucky Lottery Corporation's security department met with prosecutors from our office to discuss this investigation. The indictments returned today by the Jefferson County Grand Jury are the result of the hard work of those investigators and prosecutors," said Commonwealth's Attorney Thomas B. Wine. "Store clerks who do not follow Kentucky Lottery policies, cheat not only individual winners and the Kentucky Lottery but the people of the Commonwealth as well."
"While I'm disappointed in the actions of these individuals, I continue to believe the overwhelming majority of our retailers and their clerks are honest in their dealings with our players," said KLC President and CEO Tom Delacenserie.
"There is a low-tech way and a high-tech way for players to always protect themselves whenever they have a winning ticket," he said. "When at a retailer, players should always sign the back of any tickets before they hand them over to be checked. Also, there are scanners at nearly all of our retail locations which allow you to scan a ticket to see if it's a winner without ever having to hand it over to anyone," he said. In addition, the Kentucky Lottery smartphone app allows plays to scan tickets with their phones to see if a prize has been won.
Players are encouraged to contact the Kentucky Lottery's security department through their Fraud Watch program if they feel they may have not been properly paid a prize. Information can be submitted by phone at (502) 560-1813 or via email at klcfraudwatch@kylottery.com. "We have the ability through our computer systems to quickly look at any single transaction. This allows us to investigate any activity on a ticket to determine what happened at the terminal during a transaction," said Hickerson.
Delacenserie said the Integrity Testing Program will continue with some modifications. "As it takes awhile for these cases to make their way through the legal system, we're taking steps to enforce consequences on retailers who keep winning tickets much more immediately," he said. "These tests continue to be performed, as we want players to be confident their experience at a retailer will be a positive one." As the operation is an ongoing security measure, no additional details will be released at this time.