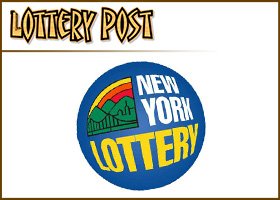 SYRACUSE, N.Y. — Claiming a big lottery prize is a little more complicated than you might expect, especially if you are splitting the jackpot with a large group.
Step One: Hire an attorney. That was the advice Ray Wills got last month after he learned that he and 21 other Syracuse city workers with whom he regularly plays the lottery had won $1 million in the Dec. 13 Mega Millions drawing.
Wills, an engineering technician who has worked for the city for 10 years, is the group's ringleader. Once he convinced himself they had won — Wills said he rebooted his computer to make sure he was seeing the correct numbers — the first thing he did was call a former winner from Schenectady who also was part of a large group, to ask advice.
Wills also found tips in an online newspaper article, and he sought out representatives of the state lottery and the Internal Revenue Service. Here's how a big group claims its winnings, at least in this case:
1. Form an LLC. The state Gaming Commission, which operates the New York Lottery, will only issue a maximum of 10 checks to winners. Wills needed to split the prize into 22 pieces. So he and the group hired an attorney to create a limited liability company to accept the winnings from the lottery. The LLC, of which Wills is president, will then distribute the money to the 22 members. The company, formed Dec. 23, is called 12 Checks Short LLC.
2. Set up a bank account. Wills established a bank account for the LLC at the Syracuse Fire Department Federal Credit Union, to which the lottery will wire the $661,800 in net winnings a few days from now. The lottery withholds estimated state and federal income taxes from the $1 million prize.
3. Hire an accountant. It might seem simple to divide the winnings by 22, but distributing the money from an LLC is more complicated than that, Wills said. For one thing, the LLC must provide K-1 tax forms to each member of the company showing his or her earnings and how much was withheld for taxes. It's the equivalent of getting a W-2 from your employer.
4. Pay the professionals. Wills said he established an escrow account to pay the lawyer and accountant. He declined to say how much.
5. Disband the LLC. In about two weeks, the lawyer will formally shut down 12 Checks Short LLC, Wills said.
If that sounds like a lot of hoops to jump through, keep in mind they won $1 million, Wills said. "It's laughable to even insinuate that it's work," he said. "They're handing me a million dollars. I have to come up with some paperwork — how hard is that?"
Here are the members of the group:
Lisa Amidon
David Bean
Michael Burns
Alvin Chan
Gregory Coons
Diana Jaramillo-DeCarlo
Odean Dyer
Christopher Ettinger
Kelly Haggerty
Robert Hofmann
Russell Houck
Stacy Jennis
Timothy Jones
Joel Kayser
David Kearney
John Kivlehan
Glen Mihal
Bazlur Rahman
Mary Robison
Gordon Ruckdeschel
Dominic Vacca
Raymond Wills
Thanks to kapla for the tip.