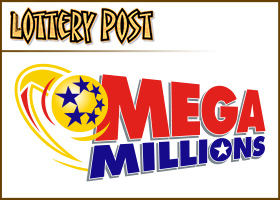 CHICAGO, Ill. — A Cook County, Illinois, judge on Thursday refused to award a partial payout of a $118 million Mega Millions prize won by employees of a Chicago Heights-based bakery.
Twelve employees of the Pita Pan Bakery, 401 E. Joe Orr Road in Chicago Heights, who have taken to calling themselves the "Dirty Dozen," have possession of the winning ticket from a May 4 drawing that won them the record-high prize.
But another seven employees of the bakery have filed assorted lawsuits in Cook County Circuit Court claiming for various reasons they were part of the group that routinely purchased lottery tickets and should receive shares of the lottery prize.
Those lawsuits are pending and likely to take some time to resolve. To that end, attorney Michael Haugh filed a request that at least part of the prize be paid out now so the dozen people can have some of the money. The remaining money would be put in escrow until it could be resolved who, if anyone, has a legitimate claim to it.
On Thursday, Judge Kathleen Pantle issued an order that rejects Haugh's request. By his calculations, the lottery prize breaks down to $7.2 million for each client if all the lawsuits are rejected. If all the other lawsuits are found to be valid, the prize would be $4.8 million each.
In her order, Pantle said her priority is to "preserve the status quo" until the larger lawsuit can be resolved. Any payouts would violate that status quo, she said.
She also cited the fact that the Illinois attorney general's office argued on behalf of the Illinois Lottery against any partial payouts of the lottery prize. State lottery officials have said they will not pay any of the prize until the courts tell them who has a legitimate claim to the money.
"Given that both federal and state taxes must be properly paid on the winnings and the (state) administrative code dictates how payouts are to be properly made, it would be improper to order a payout at this stage," Pantle wrote.
Haugh had argued the dozen clients with possession of the winning ticket could receive a partial payment of a little more than $5 million each.
However, Pantle wrote, "the Dirty Dozen argues that the numbers can merely be adjusted, any payout would not be in accordance with the letter or the spirit of the law."
Pantle heard oral arguments on the issue in January and said at that time she would rule in writing by Wednesday, although she wound up taking an extra day before ruling Thursday afternoon.
"I've been anxiously waiting by my fax machine for this ruling," said Erron Fisher, an attorney for two of the bakery workers claiming a share of the prize.
Haugh said he disagreed with Pantle's order, which he thinks was heavily influenced by the attorney general's opinion.
"I'm not sure I agree with it," he said.
He doesn't plan to challenge it for now, he said.
Haugh said that as the lawsuits proceed in the courts and more information is obtained during the discovery process, he may make another attempt later this year to try to get a partial payout for his clients.
"I may try to make another request on this issue," Haugh said.