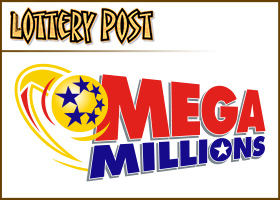 Two employees of a Chicago Heights, Illinois, bakery are suing co-workers over a $118 million Mega Millions jackpot, alleging they were unfairly left out of the winnings.
Jose Franco and Marco Medina were regular participants in a lottery pool with co-workers at the bakery for about a year, according to the suit.
The group won $9 during a drawing on May 1, and there was an understanding that the money would be used to purchase more tickets for a May 4 drawing, the suit said. Some employees kicked in additional money, but Franco and Medina say they weren't asked to contribute.
The group won the grand prize that day, but an attorney for Franco and Medina said the two were cut out because they did not contribute additional money.
The suit said the group collects money every Monday and Thursday for Mega Millions drawings. That week, the money was instead collected on Wednesday, and Franco and Medina were not notified. Attorney Erron Fisher argued they were still involved in the pool because of the $9 rolled in from the May 1 drawing, which Franco and Medina paid toward.
"Our clients got in on the rollover to buy the tickets," Fisher said. "Lo and behold, they pulled the winning ticket but afterward, our clients were told 'no.' "
The suit, filed Tuesday in Cook County Circuit Court, names 11 people who split the Mega Millions winnings. Fisher said all work in the bakery for Pita Pan, which makes Greek pitas, pocket bread and flatbread.
A woman who answered the phone Wednesday at Pita Pan declined to comment.
The suit asked lottery officials to hold off on dispersing the winnings pending a court ruling on the lawsuit.
Fisher said he believes there are three additional Pita Pan employees with similar claims who are seeking lawyers.