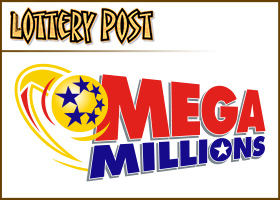 BAKERSFIELD, Calif. — A year after winning the big $51 million Mega Millions jackpot, Bakersfield resident Etta May Urquhart took her son to court saying he commandeered the money and went on a spending spree.
(See Woman accuses son of taking $51 million lottery ticket, Lottery Post, May 6, 2012.)
Well, that lawsuit has now been quietly dismissed following a settlement agreement.
"I checked it twice before I went outside because I couldn't believe it," Urquhart told 17 News in May 2011.
Grinning from ear to ear, 75-year-old Etta May Urquhart sat beside her son Ronnie Orender in May 2011 and happily accepted the $51 million check.
But, the happy times soon ended.
The family took a $32 million lump sum payout, and Urquhart says her son hijacked the money soon after it was deposited at Moneywise Investments.
Last May, Urquhart filed a lotto lawsuit claiming Ronnie bought four different houses under his name, ten cars and a boat.
The lawsuit was dismissed as both sides carried out a settlement.
"Etta May was crying, telling me how much she loves her son Ronnie and how she has always trusted him, saying this, she said this isn't Ronnie," said attorney Barry Goldner in May 2012.
Orender who bought two homes in northwest Bakersfield, side-by-side, declined to comment Thursday, saying if he did he would be violating some of the terms of the lawsuit.
Urquhart didn't answer her door Thursday, and her attorney declined to comment, citing a confidentiality agreement signed by both sides.
But, property records suggest part of the settlement included Orender transferring title to some of the homes back to Urquhart.
Her lawsuit suggests Etta May bought the winning ticket, but was so nervous to sign paperwork to claim the winnings, she let her son sign on her behalf.
And, to deflect the media attention, Urquhart says she agreed to tell everyone she bought the ticket for her son who told us two years ago he did have plans for the money.
"Just put it in the bank and decide what kind of house we'll get and probably get some cars," said Ronnie Lee Orender in 2011.
Now it appears, the year-long battle over the cash has to come an end, though Orender's lawyer declined to say whether mother and son have reconciled.
Thanks to dallascowboyfan for the tip.