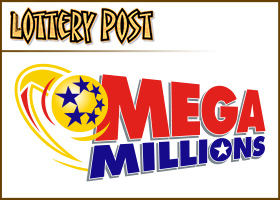 A California woman has sued her son and accused him of making off with her $51 million Mega Millions lottery ticket, and then racking up expenses on houses, cars, and cash gifts.
The legal dispute between Etta May Urquhart, 76, and her son Ronnie Orender, who had been a truck driver, centers on who owns the ticket. She admits he signed it, but she is the one who lottery officials acknowledge bought the slip of paper.
In May 2011, Urquhart went to her local Mobil gas station in Bakersfield, about 100 miles north of Los Angeles, to buy a few lottery tickets with her retirement income, as was her habit, according to the lawsuit filed last week in California state court.
She later checked her Mega Millions ticket against the numbers in a newspaper, and saw she had won, the lawsuit said. Urquhart and her husband, Orender's stepfather, later went with Orender to the Mobil station where they met with lottery officials.
"Lottery officials requested the winning ticket be signed," the lawsuit said. "Etta May was overcome with emotions, she could barely talk and her body was shaking badly. Given her condition, Etta May asked Orender to sign the ticket on her behalf."
But as it turns out Orender "signed the winning ticket in his own name and not on behalf of Etta May," the lawsuit said.
Later, he suggested that due to the "magnitude of the situation, and the likely attention and pressures" from family, friends and strangers, Etta May should "tell others that she bought the ticket for Orender," the lawsuit said.
She agreed to the plan, according to the lawsuit, filed April 23 in Kern County. Orender ultimately opted to take a lump sum cash payment of $32.3 million, and planned to "take care of his parents and other family as well," a statement last year from Mega Millions said.
The statement also quoted Orender's stepfather, Bob Urquhart, joking that "we're going to spend it," in response to a question about plans for the money. Bob Urquhart is a co-plaintiff in the lawsuit filed by his wife.
Last year's Mega Millions statement about the winning ticket said, "It was actually Orender's mother, Etta Urquhart, who took his $2 and bought two Mega Millions tickets at Stuarts Oak Street Mobil in Bakersfield."
The lawsuit said Orender invested the winnings and receives monthly income, and that he spent $2.3 million to buy four houses in Bakersfield. He also bought 10 vehicles and made "cash gifts of several hundred thousands of dollars."
The lawsuit seeks compensatory damages of at least $32.3 million, the sum of the cash prize Orender claimed, in addition to punitive damages. Orender could not be reached for comment on Friday.
Russ Lopez, a spokesman for the California Lottery said he had no comment on the lawsuit.