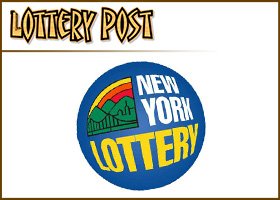 On Saturday, Jan. 18, 53-year-old Jerry Kajfasz went to the Depew One Stop on Broadway, his normal day-off haunt, where he bought some cigars and his favorite scratch-off New York Lottery tickets.
Nothing unusual there.
But the clerk mistakenly started to hand Kajfasz a $20 Win for Life Spectacular ticket. Kajfasz corrected the clerk, got the tickets he wanted and left the store.
That mistake set up a series of events that led Kajfasz, his wife, Anne, and their two children, Jackie and Frank, to win a guaranteed minimum of $10 million total, or $10,000 a week for life, from the New York Lottery.
The family of four, from Lancaster, was beaming Tuesday afternoon, as they held up an oversized $10 million ceremonial check.
On that lucky January day, Kajfasz walked out of the store and got in his truck.
"I kept winning on the scratch-off tickets," he recalled during a Tuesday afternoon news conference at the convenience store. "I won like seven in a row. I just got lucky, until I hit the big one."
With about $25 in hand and feeling lucky, Kajfasz figured what the heck. So he went back into the store, remembering that $20 Win for Life ticket, which he now calls "the one that almost got away."
He recalled telling the clerk, "Give me that ticket you almost gave me by accident."
Still in the store, Kajfasz scratched off the ticket, finding a 10 as one of the winning numbers on the top and a matching 10 among his numbers on the bottom. The payoff, though, came with the word "Life" printed just below his matching number.
"I just sat there and couldn't believe it," he said. "Shocked. I probably looked over the ticket half a dozen times."
The clerk validated the ticket, leaving Kajfasz a very rich man.
Call it the lucky — very lucky — $10 million mistake.
After having the ticket validated, Kajfasz called his wife with the news. Then he called his two children, in a more urgent tone than they usually hear from their normally laid-back father.
"He wouldn't tell me what happened," Frank Kajfasz said of his dad. "I said, 'Did you win the lottery?' "
"Well, I didn't want to tell you this way," his father replied. "Come over as soon as possible. I have some champagne."
The Kajfasz family had an option of how to collect its winnings. The parents are taking 86 percent, with each of the children getting 7 percent. So the parents will get 19 annual payments of around $450,000 before taxes, or almost $300,000 after taxes. But the ticket is in Frank's name, meaning that family members can keep collecting even after their father's lifetime.
Since striking it rich, Jerry Kajfasz already has retired from his printing job in Amherst.
Kajfasz plans to take care of his family, including keeping a promise to take his mother to visit family in her native Poland, lottery officials said.
Kajfasz becomes the 14th Erie County resident to win at least $10 million from the New York Lottery. The first 13 won their prizes between 1988 and 2005, according to lottery records.
But there hasn't been one in more than eight years.
"There's nothing systematic to suggest that kind of trend," said Carolyn Hapeman, a lottery spokeswoman. "It's just random luck."
The same could be said for Jerry Kajfasz.
"We've always had a joke that he had a horseshoe...," his daughter, Jackie, said, pausing as she realized her words were being recorded, "somewhere on his body."
(Click to display full-size in gallery)
Thanks to tony869 for the tip.