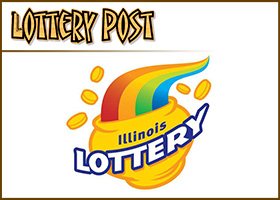 SPRINGFIELD, Ill. — When Illinois launched its first-in-the-nation lottery app in January, Matthew Ruder quickly signed up so he could jockey for jackpots with just a tap of the finger on his smartphone.
"It's really easy to buy lottery tickets on the big draw days," said Ruder, 40, of Pekin in central Illinois. "I can just log in to it, add some money to it, buy some tickets, and then I have them right there instead of stopping at the store. It just makes it easier sometimes."
State lottery officials hope the app attracts more players, especially younger gamblers who've grown up in an on-demand world. The app has about 128,000 downloads so far, generating a modest $813,000 in sales.
But the app is drawing criticism on a couple of fronts. Anti-gambling activists question the wisdom of making it more convenient to play the lottery, citing the risk of increased addiction. "Gambling can really ruin people's lives, and now by having an app it can ruin lives 24/7," said Anita Bedell, executive director of Illinois Church Action on Alcohol and Addiction Problems.
Convenience store owners don't appreciate giving gamblers a reason to stay away from their shops, saying they feel double-crossed.
Illinois Lottery Director Michael Jones discounts both concerns, saying officials have tools to stop excessive online ticket buying and arguing that players who try the lottery online might be more inclined to try other lottery games such as scratch-off tickets when they stop at convenience stores.
"This is a significant opportunity to broaden the lottery's player base," Jones said.
The lottery's ability to go online was tucked into a 2009 state law that authorized a statewide construction program by raising taxes and fees on liquor, driver's licenses and candy bars. The measure also legalized video gambling and set up a trial program to allow people to buy lottery tickets using their computers.
At the time, online gambling remained stuck in a murky area with the federal government, but the U.S. Department of Justice gave a green light in December 2011. Within months, Illinois started online lottery sales. Less than two years after that, there's an app.
The app was created by Northstar Lottery Group, the company the state hired in 2010 to manage the Illinois Lottery. Gamblers can get in on the action of popular games like Mega Millions and Powerball and quickly check winning numbers.
While the app is free, there's a $5 minimum purchase. To buy tickets and collect winnings, users have to create an account and link it to their credit card, which lottery officials say is a way to ensure that people younger than 18 aren't playing. In addition, there are purchase limits of $150 a day, $1,050 a week and $3,500 a month.
A Northstar spokeswoman said there have been no big winners on the app yet, but several gamblers have snagged $1,500 prizes. Winners can get their money sent to their bank account or request a check.
As is fairly common with the rollout of an app, there were some bugs when it debuted. Ruder said he had trouble signing on and became frustrated by frequent crashes. Other users had trouble verifying purchases, according to comments in the Apple App Store.
To fix some of the technical issues, Northstar updated the app it had built a month after its release. There are still some complaints about the design, however.
Tim Miller, a sophomore computer science major at the University of Illinois who created dozens of apps to help pay for school, said the app closely mimics the lottery's Web page instead of feeling like something designed for a smartphone or tablet. Karrie Karahalios, a U. of I. computer science professor, said the design isn't visually appealing and lacks the easy-to-use buttons that make an app like Candy Crush popular.
"There's a lot of blue space between games," she said. "The numbers are also very small, so I can see that being an issue with some of the older people who want to use it."
Ruder would like more functionality. "I think it would be useful if the app had a feature where people could scan their scratch-offs to see if they won, and if they did, redeem the prize on their phone," he said.
Northstar hasn't pushed the app with a big ad campaign yet. Gamblers can find out about it on the lottery website, iPhone users can search the app store, but Android users must download from illinoislottery.com.
Northstar, which became the nation's first private manager of a state lottery when it took over in July 2011, is under pressure to increase sales. Northstar has missed its targets so far, even as a state board appointed to oversee the lottery has questioned whether the company is doing enough to promote the games of chance among the more affluent instead of relying on low-income gamblers.
Lottery spokesman Mike Lang said sales from online and app gambling aren't contributing much to overall revenue yet, but those tickets are profit for the state because it doesn't have to pay retailers or give them 1 percent of the winnings.
Unhappy about the app are convenience stores and gas stations, sales outlets that have supported the Illinois Lottery since its inception 40 years ago, said Bill Fleischli, executive vice president of the Illinois Petroleum Marketers Association.
The fear is that allowing players to play their favorite numbers on their phones means they'll stop by the local gas station less, denying stores the chance to sell them lottery tickets as well as cigarettes, milk, candy and the like.
"For them to do this and take the chance to take money out of our pockets is just like another tax," Fleischli said. "Why would they do that to us?"
The lottery's Jones said retailers were consulted when the website was in the works and were warned of the lottery's technology goals.
"Really, this app will just add to the number of people who play the lottery," Jones said. "People who play for the first time will probably be more inclined to buy tickets the next time they stop at a gas station."
According to the National Conference of State Legislatures, Illinois is the only state to have an app with which gamblers can buy tickets through the ease of their cellphones. Anti-gambling activists say there's a good reason for that: Gamblers with a problem will find it tougher to contain their compulsive behavior when temptation is right in the palm of their hands.
"Making gambling more convenient isn't a good thing," Bedell said.
Jones said lottery officials actually have more control online or via the app to stop excessive ticket buying.
"Right now, we can do very little about people who go into the store and purchase tickets," he said. "They can buy as many tickets as they want. Over the Internet, for the first time ever, we have the ability to actually know how many tickets someone is buying and to stop them from buying more."
However, lottery officials could not say whether the agency has blocked any gamblers from buying more tickets from the app. Lottery spokesman Lang said the app offers information on a gambling addiction hotline and noted that compulsive gamblers can be added to a self-exclusion list that prohibits them from claiming a lottery prize.
"I guess there is a risk, but there are several measures in place to kind of counter that," Lang said.
Bedell isn't buying it.
"That's all just for show," she said. "People with gambling addiction didn't get the app for help features. They got it so they could play more and spend even more money."