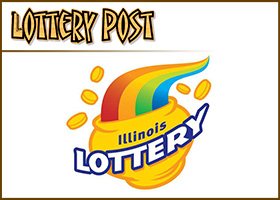 Legislation to save online sales fails
In less than two weeks, Illinois Lottery players hoping to strike it rich with single tickets purchased online or via the lottery's mobile app will be out of luck.
The Illinois Lottery Internet Pilot Program allows single tickets for the state's Mega Millions, Powerball and Lotto games to be purchased online or via its mobile app. The test run ends March 25, according to a statement from the Illinois Lottery.
Bills that would have allowed the program to continue did not pass the Illinois General Assembly before it adjourned last week. Because state representatives are not set to return until April, the program will not continue.
It remains to be seen if the discontinuation will be temporary or permanent.
Lottery players will also still be able to purchase lottery subscriptions, just not single tickets, Illinois Lottery spokesman Steve Rossi said.
Three legislators — including state Rep. Ed Sullivan (R-Mundelein) and two Democratic legislators who hold leadership positions under House Speaker Michael Madigan — sponsored a bill that would make the sales a permanent program. A Senate version of the bill already passed in a 36-4 vote, Rossi said.
But neither of those bills have made it through committee.
A hearing had been scheduled on the House bill for Thursday, but was later canceled.
Sullivan said he doesn't know why the bills didn't get through before the break, noting that Madigan's office was aware of the deadline and he had introduced a version of the bill last year so there would be plenty of time.
The Illinois Lottery is reviewing what will happen now, according to Rossi, who said nothing prevents the General Assembly from reviving the program when it returns in April.
The affected sales generated $17.3 million last budget year, Rossi said. Net proceeds go toward education and capital projects, according to the statement.
The damages could extend beyond the lost dollars, Sullivan said.
The Illinois Lottery could see its customer base erode as players turn to other states and games when they're no longer available in Illinois, Sullivan said.
The state will also be seeking proposals on firms interested in managing the lottery, and Sullivan questioned whether the uncertainty would impact the state's ability to get a good bid.