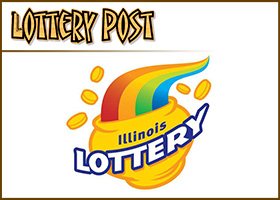 A test program that allows Illinois Lottery tickets to be sold online expires March 25, and the state is likely to lose out on money for education and construction projects unless lawmakers take action.
A measure to make online lottery sales permanent has yet to move in the House, and lawmakers aren't scheduled to return to the Capitol until April 4.
In 2012, Illinois became the first state to sell lottery tickets online and gambling options expanded with the addition of a mobile app in 2014. Since launching, online ticket sales have brought in $68 million for education and construction projects, lottery spokesman Steve Rossi said.
Just how much the state stands to lose depends how long the program is inactive, though supporters say online sales bring in $10 million to $15 million a year. Lottery officials were unable to provide figures about how many people buy tickets online.
Republican Rep. Ed Sullivan, of Mundelein, who is sponsoring a bill to make online sales permanent, said the state cannot afford to lose any money as it struggles to make ends meet amid the record-setting budget impasse that's left Illinois without a full spending plan for nine months.
Despite the partisan impasse at the Capitol, the online lottery extension has bipartisan support. Democratic Rep. Lou Lang, of Skokie, a longtime gambling proponent and a top deputy of House Speaker Michael Madigan, is a co-sponsor.
Meanwhile, Democratic Senate President John Cullerton pushed legislation in 2011 to legalize the program, and this year he sent a bill to the House he hoped would be used to extend the life of the program. That measure has yet to clear the House Rules Committee, which Madigan tightly controls.
Sullivan accused Madigan of holding the issue up as another front in his battle with Republican Gov. Bruce Rauner over the budget. Lang denied Madigan was blocking or stalling the legislation. "This will get resolved," Lang said.