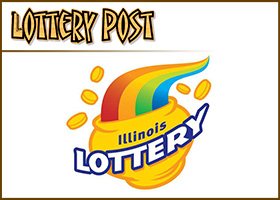 Republican Gov. Bruce Rauner and House Democrats on Wednesday struck a rare agreement, compromising on a plan to release more than $3.1 billion to pay Illinois Lottery winners and help cities and towns operate 911 centers, plow roads and train firefighters.
Normally, municipalities receive a share of gas tax, 911 surcharge and gambling revenue to help prop up day-to-day operations, but those dollars have been on hold due to the state budget impasse. Legislation passed 107-1 by the House would free those funds. Of the total, $1 billion for the lottery, which had stopped making large payouts because the state hasn't had a budget since July 1.
The measure also would restore funding for Choose Chicago, the city's tourism arm, which announced in October that it would have to lay off one-fourth of its staff and close two international offices without state assistance. Spokeswoman Meghan Risch said Wednesday's action means the group can move ahead with a winter advertising campaign that had been put on hold.
The bulk of the $3.1 billion in new spending is money set aside in accounts earmarked for specialized purposes, though lawmakers also signed off on $28 million in spending from the state's main checking account. About $18 million of that will go to domestic violence shelters and another $10 million was set aside for the Secretary of State's office, which stopped mailing yearly reminders for drivers to renew their vehicle registration because of the budget crunch.
While that $28 million represents a small portion of overall state spending, legislators in both parties expressed concerns that money will only add to Illinois' pile of unpaid bills. The stack has grown drastically as various court orders and laws left the state spending more money than it's taking in. By year's end, Comptroller Leslie Munger projects the backlog could reach $8.5 billion.
Still, Rep. Barbara Flynn Currie, D-Chicago, argued that the "piecemeal approach is better than no approach at all."
"This is a negotiated settlement, the governor decided it was time to govern, so he's asked for items to make his agencies operate the way that they should," said Currie, who noted that key areas that remain unfunded include colleges and universities, scholarship programs for low-income students and various programs for victims of sexual assault and those with developmental disabilities.
The governor initially opposed an earlier plan to disburse the money, saying the additional spending would force a tax increase. But Rauner switched positions, saying he would support the bill if it also included more money for things like debt payments and salting and plowing of roads.
Rauner billed the move as a compromise, although it also provided him political cover as some House Republicans were willing to vote for the Democratic plan in the face of pressure from suburban mayors to free up the money. House Democrats ignored his requests and pressed on with their first plan, but ultimately used a procedural move to prevent the legislation from going to the Senate while the latest deal was worked out.
Following Wednesday's House vote, Rauner said there were some things in the bill he liked and some things he didn't, but "what we did is we compromised."
"It does add a bit to our deficit spending, it does do that," Rauner said. "But in the spirit of working together, obviously the Democrats, the speaker's caucus would like to spend far more than what we are spending right now, I said no to that."
The Senate is scheduled to return to the Capitol on Monday to vote on the legislation, which was hailed by government groups.
"When the bill is approved by the Senate and signed into law by the governor, municipalities will finally have the much needed relief to make ends meet with this crucial funding," Brad Cole, executive director of the Illinois Municipal League said in a statement. "There is an urgency to have these funds distributed as rapidly as possible."
Rauner and Democrats also were able to find common ground on a bill that could make workers ineligible for unemployment benefits if they do things like drink on the job, lie on an employment application or refuse to follow an employer's instructions.
The rapprochement is expected to be short-lived, as neither side appears ready to cave on the bigger budget battle, which has seen the state enter its sixth month without a complete spending plan.
"My sense is that we are in a little bit in a treading water phase," Rauner said. "We'll have a dialogue, but we all know where we are."
Thanks to Ed for the tip.