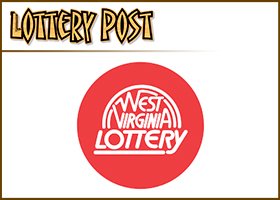 West Virginia Lottery officials will back two bills intended to increase revenue, but do not plan to pursue legalization of online gaming this session, Lottery Director John Myers told the House Finance Committee Friday.
"We certainly see the opportunity in iGaming," he said. "We fully intend to come back with that at some point."
Online gaming, or iGaming, can run the gamut from being able to able to buy tickets for Lottery drawings or scratch-off games online, to sports betting apps, to online poker and casino games.
Myers said the Lottery wants to get through the rollout of sports betting apps at the state's five casinos before pursuing legislation to broaden iGaming further.
To date, only two of the five casinos, Wheeling Island and Mardi Gras, have launched sports betting apps, which allow players to place bets from anywhere within the state.
The three other casinos — Hollywood Casino in Charles Town, Mountaineer Casino and Racetrack, and The Greenbrier — launched on-site sports betting sportsbooks between August and November of last year, but are at various stages of implementing their own sports betting apps, Myers said.
"They stated early on they would do it after the first of the year," he said of those casinos.
Myers said there is anecdotal evidence that sportsbooks at the casinos are having the desired impact of increased attendance and crossplay with video lottery and table games.
He said the Lottery this session will be backing bills to expand video Keno from bars and clubs with ABCA licenses to other locations, including convenience stores, and to allow Limited Video Lottery machine distributors to also operate retail locations.
Under current law, players can cash winning Keno tickets at any Lottery retailer, but can purchase the tickets only in bars and clubs licensed for Keno.
Myers said allowing LVL machine distributors, known as operators under the law, to also be retailers would make LVL more viable at marginally performing bars and clubs.
Under current, law, LVL distributors and retailers — generally, the bar owners — split their 50 percent share of LVL profits, with the Lottery getting the other 50 percent.
"By splitting that, it makes it more difficult to make those marginal locations work," he said.
Myers said the Lottery is seeing a rare uptick in profits after years of declining revenue as casino openings in Ohio, Pennsylvania and Maryland have siphoned away players from West Virginia facilities.
He said strong traditional scratch-off and on-line game sales, spurred by a series of large MegaMillions and Powerball jackpots, and an upturn in Limited Video Lottery revenue is helping the Lottery outpace declines in racetrack video lottery and table games revenue.
Through November, the state's year-to-date profit is up $10.5 million from the same point last year, and up $25.5 million over estimates.
Myers said a law increasing the maximum number of LVL machines a bar or club may have from five to seven has contributed to a $12.1 million year-to-date increase in LVL profits, but said LVL play also increases during economic upturns.