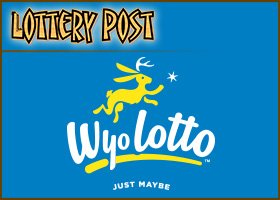 Lottery ticket sales expected to begin in August
CHEYENNE, Wyo. — Starting May 21, the Wyoming Lottery Corp. will begin accepting applications from Wyoming retail business owners who want to sell Powerball and Mega Millions tickets at their retail locations.
Properly completed and vetted applications will be considered on a first-come, first-served basis.
Beginning May 21, Wyoming retail business owners can either fill out and submit an application online at www.wyolotto.com, download and print a retailer application and return it to the Wyoming Lottery Corporation in person or by mail, pick up an application in person at the Lottery's office, or request an application by calling the Wyoming Lottery at 307-432-9300.
Applications will not be available either online or by request until the May 21 release date.
"Creating the application and the application process has been a collaborative effort," said Jon Clontz, Wyoming Lottery's Chief Executive Officer. "We've incorporated many of the valuable suggestions retailers provided during our statewide retailer workshops. Thanks to their input, we're confident we've developed a fair and equitable process that the majority of retailers who want to sell lottery tickets in Wyoming will be happy with."
Clontz notes that due to the volume of information required of retail business owners, completing the application will probably take 30 minutes or more. "I recommend that retailers download and print the application and review it thoroughly to make sure they have all the required information handy before beginning the online application process," said Clontz.
Applications submitted in person or by mail should be directed to:
Wyoming Lottery Corporation
Attn: Retail Applications
1620 Central Ave, Suite 100
Cheyenne, WY 82001
Wyoming retailers with questions about the WyoLotto application or the application process are urged to contact the Wyoming Lottery.
Clontz says the Wyoming Lottery is on track to begin selling Powerball and Mega Millions tickets on August 24.