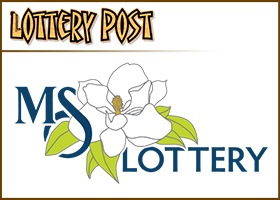 Includes video report
JACKSON, Miss. — Mississippi residents looking forward to buying lottery tickets for the multi-state Powerball and Mega Millions games now can mark their calendars.
Jan. 30, 2020 is the date when people in the Magnolia State will be able to test their luck on two of the hottest drawing games in the lottery business.
Lottery equipment is already being installed at convenience stores. So far, more than 400 retailers have been approved to sell the tickets around the state.
The Mississippi Lottery Corporation also received around 1,300 applications from stores and businesses who want to sell the tickets.
"We're one of the first store to get it," said V. Singh, manager of Monterey Grocery. "It's pretty exciting I asked my customers are they excited and yeah they don't have to go really far away to get their tickets. And it will be good for business now we don't have to give our revenue away to different states."
Here's how the money will break down in Mississippi:
The first $80 million in annual lottery proceeds will go toward infrastructure needs around the state.
After 10 years, $80 million will go into the state's general fund.
Anything over $80 million will go into the state's Education Enhancement Fund.
Drawings for Powerball and Mega Millions happen twice a week with jackpots climbing into the hundreds of millions of dollars. Both have even surpassed $1 billion at least once creating ticket-buying frenzies.
Mississippians can start buying scratch-off lottery tickets Nov. 25, which is a week earlier than expected.
VIDEO: Watch the report