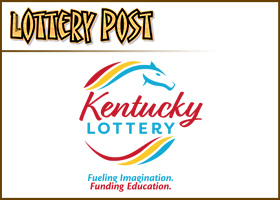 Mega Millions helps power sales; Powerball keeps improving too
By Todd Northrop
The Kentucky Lottery Corporation (KLC) today announced a record-breaking $214.3 million was returned to the Commonwealth in Fiscal Year 2010, despite lottery sales dropping $38 million or 4.7% during the same period.
The $214.3 million surpasses the previous record set last year by $9.9 million or 4.8%. The figure is comprised of $200.7 million from profits for scholarship, grant and higher education programs and $13.6 million in unclaimed prizes to the KEES scholarship reserve fund.
Total sales ended the year at $772.5 million, which is a decline of $38 million compared with the record-breaking sales figure posted in FY09.
At today's meeting of the KLC's board of directors, President and CEO Arch Gleason said instant ticket sales (scratch-offs and pull-tabs) fell $47.1 million or 9.1% to $471.2 million. "However, sales for our more profitable online games — such as Powerball, Mega Millions, Pick 3 and Pick 4 — rose $9.1 million or 3.1% to $301.3 million," Gleason said. "The increase in sales for our online tickets helped offset the instant ticket sales loss, and meant we could meet our financial obligation to the Commonwealth."
The online game sales increase was led by the addition of the multi-state Mega Millions game, which generated $9.9 million in sales since it launched in January. Even though the launch of Mega Millions was expected to negatively affect sales of the KLC's other multi-state game Powerball, that game went on to post a $2.4 million sales increase over last year to $99.3 million.
Operating expenses for the year once again decreased to $32.2 million, or just 4.5% of sales and $900,000 less than the $33.1 budgeted and actual for the prior year. Over the past four years, operating expenses have decreased $8.3 million or 20.5%. This is the lowest amount of operating expenses since FY 1992.
According to the KLC's Senior Vice President of Finance & Administration & CFO Howard Kline, cash prizes paid to players were $421.9 million — or 58.3% of sales — during the year, and retailers received approximately $47.3 million in commissions.
"Gross and overall profit for the year were up $10.7 and $11.5 million respectively, due to several factors," said Kline. "We realized $2.7 million more than last year in unclaimed prizes for the KEES scholarship reserve fund and significantly improved management of instant ticket prize expense. Our lower-than-expected sales meant ticket costs and retailer commissions were also down. Add this to the increased sales of our higher profit margin online products and lower operating expenses, the bottom line back to the Commonwealth was able to reach the record level."
"The Commonwealth is coming off the highest full year of unemployment in 26 years," said Gleason. "While this has obviously affected the amount players have to spend on our games, we've been able to meet our commitment to young people all across the state attending college on lottery-funded grants and scholarships."
"The fact we saw sales decline $38 million, and yet were still able to maintain the level of profitability expected from us as a corporation, makes me extremely proud of the work everyone here has been able to accomplish," said KLC Board Chairman Keith Griffee.
During the meeting, the board:
Learned the KLC will be observing the Commonwealth's employee furlough plan, meaning employees will be furloughed six days over the course of the fiscal year, and;
Approved rules and regulations for 14 scratch-off tickets, as well as amendments to the MUSL Mega Millions product group rules.
The next meeting of the KLC Board of Directors will be September 17. The meeting will begin at 9:30 a.m. ET, and will be held at KLC headquarters at 1011 West Main Street, Louisville. Committee meetings will begin at 8:30 a.m. ET.